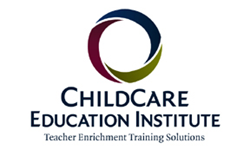 This course provides key training for nutrition, food safety, and child development, which has a direct impact on the health and well-being of young children.
Duluth, GA (PRWEB) September 09, 2015
ChildCare Education Institute® (CCEI), a distance learning professional development and certificate provider, offers CCEI530B: Nutrition II: Nutrition and Food Service in the Childcare Setting as an online no-cost trial [child care training course to new CCEI users during the month of September.
Good nutrition is important for people of all ages, but it is especially important for children. Improper nutrition in children may result in multiple side-effects including obesity, growth retardation, diabetes, weakened immune system, and poor social skills. This course examines proper food service methods to be implemented in the childcare setting. Upon successful completion of this course, students should be able to define a food and nutrition policy for a child care center, list steps to reduce choking hazards, and explain proper food preparation and food storage methods for an early childhood environment. Upon successful completion of this course, participants will be able to identify the risks children face if they receive poor nutrition, define important factors for serving safe, educational meals to children, identify the main food groups according to USDA food guidelines, and more.
"Child care professionals have a responsibility to improve nutritional policies to support the children in their care," says Maria C. Taylor, President and CEO of CCEI. "This course provides key training for nutrition, food safety, and child development, which has a direct impact on the health and well-being of young children."
This beginner-level training course is available as a trial course to new users with CCEI account creation in September. Current CCEI users with active, unlimited annual subscriptions can enroll in professional development courses at no additional cost when logged in to their CCEI account. Users without subscriptions can purchase child care training courses as block hours through CCEI online enrollment.
For more information, visit http://www.cceionline.edu or call 1.800.499.9907, prompt 3, Monday - Friday, 8 am - 5 pm EST.
About CCEI
ChildCare Education Institute® provides high-quality, distance education certificates and child care training programs in an array of child care settings, including preschool centers, family child care, prekindergarten classrooms, nanny care, online daycare training and more. Over 100 English and Spanish child care training courses are available online to meet licensing, recognition program, and Head Start Requirements. CCEI also has online certification programs that provide the coursework requirement for national credentials including the CDA, Director and Early Childhood Credentials. Several certification programs have been evaluated and awarded college credit recommendations by the National College Credit Recommendation Service (National CCRS). CCEI is nationally accredited by the Distance Education Accrediting Commission (DEAC), has been accredited as an Authorized Provider by the International Association for Continuing Education and Training (IACET), and is authorized under the Nonpublic Postsecondary Educational Institutions Act of 1990, license number 837.