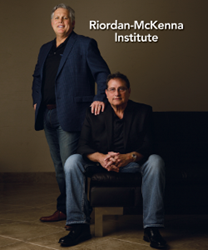 Dallas-Fort Worth, Texas (PRWEB) September 09, 2015
The Riordan-McKenna Institute (http://www.rmiclinic.com) and Stem Cell Institute (http://www.cellmedicine.com) will present a public educational seminar on the latest advances in adult stem cell therapy for orthopedic conditions and human diseases on Saturday, October 10th from 1:00 pm – 3:00 pm at the Hilton Dallas/Southlake Town Square in Southlake, Texas.
RMI offers non-surgical stem cell treatments for people orthopedic conditions such as knee pain, shoulder injuries, arthritis, and tendon and ligament ailments including sports injuries. These treatments are designed to enhance the body's natural ability to heal and can result in eliminating or delaying the need for surgery.
RMI also offers combination therapy of surgery and adult stem cells from the patient's own bone marrow. Studies have been shown that the use of stem cells in addition to surgery can both speed up and result in more complete healing.
Speakers include:
Neil Riordan, PhD –" Why Stem Cells Work: Clinical Trials for Spinal Cord Injury, Autism, Multiple Sclerosis, Rheumatoid Arthritis, and Duchenne Muscular Dystrophy."
Dr. Riordan is co-founder of the Riordan-McKenna Institute in Southlake, Texas. He is the also the founder of the Stem Cell Institute and Medistem Panama.
Wade McKenna, DO – "Potential of Stem Cells to Enhance Surgical and Non-Surgical Outcomes in Sports Injuries and Orthopedic Procedures."
Dr. McKenna is co-founder of the Riordan-McKenna Institute. He is also the founder of McKenna Orthopedics in Decatur, Texas.
Roger Nocera, MD – "Stem Cells: Cells That Heal Us From Cradle to Grave"
Dr. Nocera is the author of "Cells That Heal Us From Cradle To Grave: A Quantum Leap In Medical Science. He is founder and president of Amnion Cytokine Therapy and was formerly the chief medical officer of Medistem, Inc.
Our speakers will be on hand afterwards for a meet and greet. Light snacks will be served.
Admission is free but space is limited and registration is required.
For venue information and to register and reserve your tickets today, please visit: https://rmiclinicdallas2015.eventbrite.com or call Dusty Taylor, Patient Events Coordinator at 1 (877) 899-7836.
About Riordan-McKenna Institute (RMI)
RMI specializes in non-surgical treatment of acute and chronic orthopedic conditions using *AlphaGEMS flowable amniotic tissue allograft and bone marrow aspirate concentrate (BMAC) that is harvested using the BioMAC (Pat. Pend.) bone marrow aspiration cannula. Common conditions treated include meniscal tears, ACL injuries, rotator cuff injuries, runner's knee, tennis elbow, and joint pain due to degenerative conditions like osteoarthritis. RMI also uses AlphaPATCH amniotic membranes as part of a complete wound care treatment regimen.
RMI also augments orthopedic surgeries with BMAC and AlphaGEMS to promote better post-surgical outcomes.
BMAC contains a patient's own mesenchymal stem cells (MSC,) hematopoietic stem cells (CD34+), growth factors and other progenitor cells. AlphaGEMS is composed of collagens and other structural proteins, which provide a biologic matrix that supports angiogenesis, tissue growth and new collagen during tissue regeneration and repair.
*Amniotic Therapies Inc. produces AlphaGEMS and AlphaPATCH products from donated amniotic tissue after normal healthy births. For more information about AlphaGEMS, please visit: http://www.rmiclinic.com/non-surgical-stem-cell-injections-joint-pain/stemnexa-protocol/
801 E. Southlake Blvd.
Southlake, Texas
76092
Tel: (817) 776-8155
Toll Free: (877) 899-7836
Fax: (817) 776-8154
About Stem Cell Institute Panama
Founded in 2007 on the principles of providing unbiased, scientifically sound treatment options; the Stem Cell Institute (SCI) has matured into the world's leading adult stem cell therapy and research center. In close collaboration with universities and physicians world-wide, our comprehensive stem cell treatment protocols employ well-targeted combinations of autologous bone marrow stem cells, autologous adipose stem cells, and donor human umbilical cord stem cells to treat: autism, cerebral palsy, multiple sclerosis, spinal cord injury, osteoarthritis, rheumatoid arthritis, heart disease, and autoimmune diseases.
In partnership with Translational Biosciences, a subsidiary of Medistem Panama, SCI provides clinical services for ongoing clinical trials that are assessing safety and signs of efficacy for autism, multiple sclerosis, osteoarthritis, rheumatoid arthritis, and spinal cord injury using allogeneic umbilical cord tissue-derived mesenchymal stem cells (hUC-MSC) and hU-MSC-derived mesenchymal trophic factors (MTF). In 2016, Translation Biosciences plans to expand its clinical trial portfolio to include heart disease and cerebral palsy.
For more information on stem cell therapy:
Stem Cell Institute Website: http://www.cellmedicine.com
Stem Cell Institute
Via Israel & Calle 66
Plaza Pacific Office #2A
Panama City, Panama