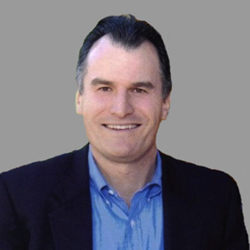 Customers who are ready to take that next step in their DevOps journey will welcome the power, secure automation and simplicity of Orca.
Austin, TX (PRWEB) September 10, 2015
Trifectix today announced the appointment of John J. Balena as Executive Vice President, Worldwide Sales & Services. Balena brings more than three decades of highly successful enterprise sales and DevOps leadership at large companies and early-stage, high-growth technology companies. He brings his can-do leadership style to rapidly driving revenue growth and ensuring customer success for Orca, the company's application-centric, model driven, closed loop platform to manage infrastructure software configuration for physical and cloud ecosystems.
Most recently Balena served as Senior Vice President, Worldwide Sales & Services at ITinvolve. Prior to that role, Balena was General Manager of BMC Software's DevOps line of business where he successfully delivered BMC's innovative DevOps/ Continuous Delivery solution, Release Life Cycle Management producing quick net new revenue growth.
Prior to BMC, John was Vice President of Sales & Services driving hyper revenue growth at Phurnace Software, resulting in their acquisition by BMC Software in 2010.
At Phurnace, Balena grew sales from the ground floor to multiple millions during his first 12 months and by more than 350 percent the following year at BMC. Balena has also held senior sales leadership positions at Symantec, BindView, ComplyChain, Litton Integrated Systems, and IBM. He co-founded three early-stage technology companies and is on the advisory board and board of directors for several technology startups.
Balena, a former walk-on to the Penn State football team, earned his Bachelor of Science degree in Business Management from Penn State University. He also is an avid road cyclist.