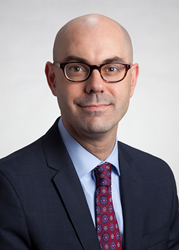 Financial reporting and auditing enforcement will continue to remain a focus for the SEC for the foreseeable future
Denver, CO (PRWEB) September 09, 2015
The Securities and Exchange Commission (SEC) has kept public companies, audit firms, and their personnel in its crosshairs over the past 18 months, continuing its aggressive pursuit of potential accounting and disclosure fraud, and imposing penalties against offenders reaching into the hundreds of millions of dollars. Holland & Hart closely monitors the SEC's enforcement activity in this area and has issued its Financial Reporting and Auditing Enforcement Review, covering 2014 and the first half of 2015.
Brian Neil Hoffman, a former SEC Division of Enforcement attorney and a member of Holland & Hart's Litigation team who focuses on securities enforcement, white collar defense, and shareholder litigation matters, authored the review. Adopting the adage that "forewarned is forearmed," Hoffman's report "crunches the numbers" of the SEC's recent actions, identifying emerging trends, and exploring ten key takeaways that profoundly impact the many thousands of workers, investors in public companies, and their auditors.
"Financial reporting and auditing enforcement will continue to remain a focus for the SEC for the foreseeable future," Hoffman concludes in the report. "In light of the trends explored in this review, entities and individuals should carefully scrutinize their own practices and promptly and appropriately address potential concerns that may arise."
Notably, the report finds that:

the SEC sued significantly more audit firms in 2014, more than triple the number between 2013 and 2014;
the number of officers and directors sued during this same time period increased significantly; and
the SEC has increasingly chosen to file enforcement cases against entities and individuals as administrative proceedings (APs), where it has historically sued in federal courts.
"The SEC continues to promote its whistleblower program as an effective and important instrument in its enforcement toolbox," says Hoffman. "The program likely will continue to play a prominent role in financial reporting and auditing cases going forward." The report also addresses the SEC's pursuit of clawbacks. "Simply put, companies and executives should assume that the SEC will carefully scrutinize potential incentives for financial reporting fraud and will pursue clawbacks when it believes that doing so would enhance accountability," states Hoffman.
Using infographics and in-depth discussion, the review covers, among other topics:
Defendant Types
Case Subject Matters
Forums and Venues
Litigate or Settle?
Severe Sanctions
"This report is a valuable source of analysis and insights about these critical SEC enforcement actions," states Hoffman.
###
About Holland & Hart
Holland & Hart represents clients in virtually all aspects of securities enforcement, securities litigation, and white collar defense matters. For entities and individuals, the firm defends government and self-regulatory organization investigations, conducts internal investigations, litigates shareholder and business disputes, and conducts anti-foreign bribery assessments. The team includes an attorney who was formerly with the U.S. Department of Justice and the U.S. Securities and Exchange Commission, a former New York State Department of Financial Services independent economic sanctions monitor for a major financial institution, and a former officer in the United States Army. Learn more about Holland & Hart's Securities and White Collar Defense team at http://www.hollandhart.com.
Holland & Hart LLP delivers integrated legal solutions to regional, national, and international clients of all sizes. Since its inception in 1947, Holland & Hart's approximately 500 lawyers have consistently been recognized by leading national and international peer and industry review organizations for innovation and dedication to the practice of law. For the fifth consecutive year, the firm was named to BTI Consulting's list of Most Recommended Law Firms by corporate counsel. For more information, visit http://www.hollandhart.com.