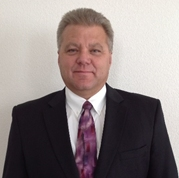 Our end-to-end encrypted technologies are revolutionizing the security of critical private corporate communications.
San Francisco, CA (PRWEB) September 10, 2015
Secured Communications, LLC, the leader in encrypted and private mobile communications, is announcing that former State Director of Public Safety and Security Expert, Chris Perry, leads Secured Communications, LLC. as President.
Perry, who served as the Director of Public Safety for the State of Nevada until 2013, has served over 31 years of public safety service during his extensive law enforcement career. After receiving a Bachelor of Science degree from the University of Nevada, Las Vegas, he began his career as a State Highway Patrol Trooper. Because of his great leadership and strategic management skills, he was promoted from Trooper to Sergeant, then to Lieutenant, Captain, Chief of the Nevada Highway Patrol, Deputy Director and then State Director of the Department of Public Safety in 2011 by the Governor of the state of Nevada, Brian Sandoval.
During his service as Director, he worked with the Governor and his staff on a daily basis and managed nearly 1500 personnel in order to ensure the safety and protection of all citizens in the state. His duties consisted of overseeing the twelve divisions of the Department of Public Safety, several of which include the Highway Patrol Division, Division of Parole and Probation, Investigations Division, Division of Emergency Management and the Governor's Office of Homeland Security.
While Director, Perry successfully managed and lead emergency disaster response teams for numerous nationally recognized public safety tragedies that the state experienced. He is considered an expert in security matters with his advanced security and law enforcement training and has held a U.S. Government Security Clearance. His decades of hands-on security, organizational leadership, counterterrorism, disaster response management and strategic planning experience will add tremendous value to serve the needs of the clients of Secured Communications, LLC.
Perry holds many certifications, most notably those obtained from Northwestern University, the U.S. Department of Justice, Nevada POST, and advanced law enforcement training; all of which involved training in organizational leadership and policing evolution. Chris was named Police Officer of the Year in Southern Nevada in 1988 and again in 1993. Perry has received both Senatorial and Congressional Recognition for his efforts in helping to secure the community.
"Chris' background and ability to manage the public safety for an entire state will be instrumental in working with large fortune 500 companies. His firsthand knowledge of the importance of keeping your critical communications secured is invaluable to the company," states Secured Communications Founder, Robert Wilson.
For more information about how Secured Communications can help encrypt and protect the privacy of your communications, visit http://www.SecuredCommunications.com.
About Secured Communications, LLC.
The world leader in encrypted communications, Secured Communications protects your mobile communications and privacy with advanced encryption solutions.
Secured Communications is the fastest growing provider of secure mobile communications solutions for law enforcement agencies, SWAT teams, search and rescue units, private security companies, corporate executives, celebrities, government agencies, the military, health care and individuals.
Every call, every text, every video, every file, every communication is protected at all times.
The company headquarters is based in San Francisco, California, US.
To learn more, watch this short 60 second video - https://securedcommunications.com/video.asp