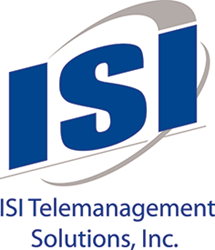 Schaumburg, IL (PRWEB) September 09, 2015
ISI Telemanagement Solutions, Inc., a leader in Unified Communications solutions, announced today the company, in addition to being a sponsoring partner, would exhibit at the annual Presidio Exchange engineering and sales conference held this year from September 10th -11th at the Rosen Shingle Creek Resort in Orlando, Florida. Presidio's Exchange 2015 will feature partners and professionals participating in the two-day event centered around in-depth and hands on training sessions spanning from design to technical application. Exchange 2015 presents an opportunity for Presidio's partners to share information surrounding the delivery of services and solutions to clients in order to evolve and enable discovery that partners can then use and apply for positive business outcomes.
ISI will be represented by David Dishek, Unified Collaboration Practice Lead, at table #29. Among it's core solution set, Mr. Dishek will also be positioning ISI's new UCCX enhanced reporting solution for Cisco UCCX. The Infortel Select UCCX Reporting option was created to allow ISI's robust reporting platform, Infortel Select, to fill a gap in contact center reporting functionality by enhancing Cisco's native UCCX reporting platform and to enable end-users to leverage Infortel Select as a single centralized reporting platform for contact center agents and non-contact center users alike. With a customizable Report Designer, Contact Center managers can now gain better insights into their contact center operations.
ISI helps organizations manage their Unified Communications usage, content, people and expenses with solutions that support all of Cisco's collaboration initiatives through: integrated UC reporting and recording, compliance recording for Jabber IM/P and voice, comprehensive UCCX reporting, HCS reporting, recording, and billing, UC traffic analytics, speech analytics, and workforce optimization. ISI has the most updated solutions that work with critical Cisco applications to enhance their deployment. Whether a company's communications include voice, video, instant messaging, presence, or screen capture, ISI's products and services provide extensive business intelligence and yield improvements to your unified communications environment.
ISI is a global leader in unified collaboration management solutions for voice, video, Jabber IM compliance, and conferencing. ISI offers a broad portfolio of Cisco IVT certified solutions for managing usage, content, people, and expenses, through UC & UCCX reporting & traffic analytics, conversation recording, speech analytics, workforce management, and TEM. ISI's facilities, processes, and data security comply with ISO 9001:2008, SSAE 16, HIPAA, Safe Harbor and other important standards.