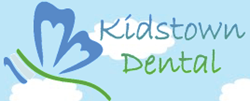 Katy, TX (PRWEB) September 09, 2015
During September, which has been designated Self-Improvement Month, Dr. Amy Luedemann and Dr. Rachael Garrett encourage parents to focus on improving their children's oral health and schedule routine pediatric dental appointments. Dr. Luedemann and Dr. Garrett are pediatric dentists in Katy, TX, whose primary focus is prevention and conservative, holistic approach in a growing children. In addition to these focuses, for children who already have dental problems, they offer numerous treatments that are designed to minimize the fear or discomfort that children feel during dental visits. With dental lasers, no-gag x-rays and less-invasive cavity detection, Dr. Luedemann and Dr. Garrett make child teeth cleanings and other procedures more accurate and comfortable for children.
A few of the ways they make procedures easier, as pediatric dentists in Katy, TX, Dr. Luedemann and Dr. Garrett recognize that children require a different approach to dental care than adults, which is why they use tailored technology. Rather than taking x-rays with devices sized for adults, their office, Kidstown Dental, uses no-gag pediatric x-rays, which feature smaller sensors that are more comfortable for children. Kidstown Dental also utilizes the Canary System, which detects cavities with laser light, to effectively treat children with severe gag reflexes or dental anxiety. This small, hand-held light system is comfortable for children and even more accurate than x-rays.
The primary focus of Dr. Luedemann and Dr. Garrett at Kidstown Dental is minimally invasive, conservative, painless treatment planning. They focus on making big impacts on growing children to reduce the need for fillings and braces in future. They accomplish these goals through the use of age appropriate education tools, materials and methods to remineralize early cavities to avoid fillings, and myofunctional therapy to guide the growth and development in children. Current evidence shows that 3 out of 4 children by age 5 already have signs of malocclusion and poor jaw development. This impacts not only teeth (crowding for example) but more importantly, jaw development which impacts airway and overall growth and development. Incorporating principles of myofunctional therapy from a young age guides the growth and development and in many cases, if addressed early enough, can prevent need for braces when they are older.
Oral health problems affect many American children. According to the Centers for Disease Control and Prevention, about 20 percent of kids between ages 5 and 11 have a decayed tooth that has not received treatment. Dr. Luedemann and Dr. Garrett suggest that parents take Self-Improvement Month as an opportunity to prevent these issues, by scheduling child teeth cleanings or other necessary treatments. To make appointments, parents may visit Kidstown Dental's website or contact the office.
About the Practice
Kidstown Dental is a pediatric practice offering compassionate care for patients in Katy, TX. Dr. Amy L. Luedemann-Lazar and Dr. Rachael Garrett work together to offer the highest quality, minimally invasive, integrated, holistic approach available for children today. To learn more about the doctors, visit the Kidstown Dental website and read their bios or visit the Kidstown Dental Facebook Page. Both Dr. Luedemann-Lazar and Dr. Rachael Garrett are diplomates of the American Board of Pediatric Dentistry and participate professionally with many organizations promoting oral health in children. To learn more about Kidstown Dental please visit their website at http://www.kidstowndentist.com or call (281) 394-7040.