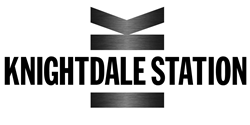 "We're selling a desirable location with exceptional amenities and a variety of new home plans at a range of price points and early sales numbers show that's what buyers are seeking."
Knightdale, NC (PRWEB) September 10, 2015
Knightdale Station, the first master planned community in Knightdale, seems to be the perfect mix of location, price, and product. With over 800 homes in the planning stages of being designed by Preston Development Company, the first phase of the community has successfully opened with 12 sales.
A team of three North Carolina-based builders, H&H Homes, Caviness & Cates and McKee Homes, have begun construction on more than 20 homes in the Union and Penn Station neighborhoods of Knightdale Station. Homes are priced from the $280s-$370s with over 24 new home styles offered.
"The appeal of Knightdale Station is evident in these early sales results," says Audie Barefoot, president of Fonville Morisey Barefoot and the Knightdale Station sales team. "We're selling a desirable location with exceptional amenities and a variety of new home plans at a range of price points and early sales numbers show that's what buyers are seeking."
Location and amenities are a huge appeal. Knightdale is one of the fastest-growing, most affordable places in Wake County to call home and Knightdale Station's convenient location on Business 64 (Knightdale Boulevard) offers easy access to I-540 and puts all points of the Triangle within easy reach.
Knightdale Station residents have access to a full amenities package. The YMCA aquatic center opened in early 2015 and construction on the new Thales Academy is underway. There is a 76-acre municipal park at the center of the community which includes a dog park, running and walking trails, athletic fields and the first phase of a train and farm themed playground. Phase two of the playground will add water misting stations, open-air structures and an amphitheater.
All three builders (H&H Homes, Caviness & Cates and McKee Homes) have decorated model homes underway, all are slated to open in mid-September 2015, and will be featured in the 2015 Wake County Parade of Homes. The Information Center is open daily, located at 580 Knightdale Station Run Knightdale, NC 27545. Visit http://www.knightdalestationnc.com or call 919-926-5576 for more information.
About Fonville Morisey Barefoot
Founded in 1989, Fonville Morisey Barefoot (FMB) is a group of professionals dedicated to identifying specific goals that positively impact sales for homebuilders in the Triangle, Coastal and Sandhills regions of North Carolina. Through a combination of deep experience and research, FMB creates strategies that guide new home marketing and result in a measurable impact on sales.
FMB utilizes technologies, services, and partnerships to lead the new home sales and marketing industry. Through a combination of sales training, management, marketing, and communication the FMB techniques are proven through over $6 billion in closed sales. For information about the company as well as the builders and communities they represent, please visit http://www.FMBnewhomes.com or call (919) 781-7074.