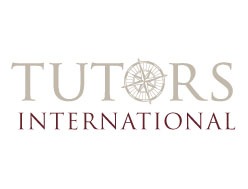 I'm not surprised that EY have set their own bar - I only wish that it was not necessary.
London, UK (PRWEB UK) 14 September 2015
Adam Caller, who founded Tutors International in 1999, today released a statement that responded to the recent news by global accountancy firm, EY, that it will be scrapping the requirement for applicants to have a minimum 2:1 degree pass or Ucas point score of 300 (the equivalent of three B grades at A-level). [1]
"The EY problem is a serious problem. The UK's children are not getting cleverer, teaching is not improving at either state or independent level, and schools are not better resourced. The reason why passes and grades have improved year on year is that the exams got easier."
Mr Caller reasons that if exam results are no longer a good indicator of someone's ability in a given area, it's only appropriate that businesses set their own bar: "As a schoolteacher, I was using notes from my own 1982 O-Level physics course to teach A-Level. There was already a three-year gap in standards in 1997 compared with when I did my O-Levels in 1982, and it's been declining for some 20 years after that. In my experience as a recruiter, I find it's getting harder and harder to find people who can do the things that they have received qualifications for. So I'm not surprised that EY has set its own bar, and I only wish that it were not necessary."
Keen to point out that this was no fault of the students, Mr Caller explained that one of the things private tutors at Tutors International work hard to provide, and which is far easier in a 1:1 or 1:2 setting than in school, is ensuring students have a far deeper understanding of each subject, as well as a broader education in general.
With schools pushing students towards their exams, and with less actual teaching time available than for privately tutored pupils, schools are focused on a limited range of topics, at a 'just good enough' level to get students to pass their exams, according to Mr Caller.
"Our tutors can cover as much of the curriculum in a couple of hours as schools can in a whole day, which leaves just as much time to ensure the child has a full and deep grasp of the topic, for exploring around the subject and how things relate to one another, and for experiential learning. Put this child, with their deeper, broader education, against one with the same qualifications who went to school, and you'll see the differences immediately. It's not the pupil, it's the quality of teaching."
"Their decision is a good thing from a social mobility perspective. If the test is designed to identify innate qualities such as "potential to succeed", then those from all backgrounds should have an even chance of doing well," Mr Caller concluded.
More information about engaging a full-time private tutor can be found at http://www.tutors-international.com.
References
[1] "EY: Firm says it will not longer consider degrees or A-level results when assessing employees", Richard Garner, 3 August 2015. http://www.independent.co.uk/news/education/education-news/ey-firm-says-it-will-not-longer-consider-degrees-or-alevel-results-when-assessing-employees-10436355.html