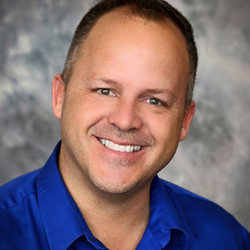 "I joined the company because of the breathtaking potential NIS's nanotechnology has for the lubricant industry
(PRWEB) September 10, 2015
"Nanotech Industrial Solutions, Inc." (NIS), the US based innovative nano-lubricant company announced that Mr. Todd Cawley has been appointed as its Vice President of Sales and Marketing worldwide, as of August 31, 2015.
Todd comes to NIS with over 25 years of success in the lubricants and fuel industry. Graduating with a degree in Business Marketing from the prestigious David Eccles School of Business at the University of Utah, Mr. Cawley had a successful career with such companies as Shell Oil, Sinclair Oil and Kellerstrass Oil, in roles ranging from Sales Rep all the way to Vice President. An experienced professional, Todd had sold and marketed a variety of Lubricants including Chevron, Shell, and Sinclair, working closely with such additive companies as Afton, Infinium, Innospec, and Schaeffer.
"We are truly excited to have someone of Todd's caliber joining our company" said Mr. Eugene Kverel, NIS's President and CEO. " Todd has worked for and with many of the top lubricant and additive companies in the world and will play a key leadership role in driving global revenue for NIS's unique IF-WS2 formulated products."
"I joined the company because of the breathtaking potential NIS's nanotechnology has for the lubricant industry." said Cawley. "I'm proud to help bring our advanced anti wear anti friction solutions to the market."
Todd is married to Dinora Cawley and is the proud father of seven children.
About Nanotech Industrial Solutions Inc.
Nanotech Industrial Solutions is the manufacturer of NanoLub®, an innovative nano lubricant based on inorganic particles of fullerene-like tungsten disulfide. These revolutionary particles were first developed in 1992 by Prof. Reshef Tenne at the Weizmann Institute of Science. The technology is exclusively licensed to Nanotech Industrial Solutions for commercialization Worldwide. NIS has attracted the best minds in the fields of nano technology, chemistry, and various targeted industry applications like lubricating oils, greases, coatings, metal working fluids, polymers and composites. NIS's global corporate office, commercialization R&D lab, manufacturing, blending and packaging facilities are located in Avenel, NJ.
For more information, visit: http://www.nisusacorp.com/