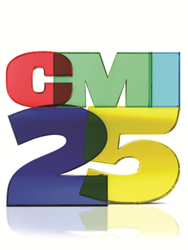 Buffalo Grove, Illinois (PRWEB) September 12, 2015
Creative Group, Inc., a performance improvement company, has been named to the 2015 "CMI 25" list, the 9th annual directory of the largest and most influential full-service meeting and incentive travel management companies focused on the U.S. corporate meetings and incentives industry. Compiled by Penton's MeetingsNet, a digital magazine and website dedicated to the meetings and incentives industry, the list is a key resource for meeting managers, incentive executives, and procurement professionals researching information on the industry's leading outsource partners.
"We are honored to be recognized as a leader in the meetings and incentives industry for the ninth year in a row," said Janet Traphagen, President Creative Group, Inc. "Creative Group has seen significant growth in its business as corporations continue to realize the value of face-to-face communication and incenting and recognizing people to achieve their full potential."
Creative Group's consultative approach to help align employees, sales team and channel partners to clients' corporate goals continues to help clients maximize their business results.
Together, the independent meeting planning companies on the 2015 CMI 25 list report booking more than 10.5 million group room nights in 2014, all tied to the 80,487 meetings, conferences, and incentives they executed for corporate clients during the year. "As the economy made significant strides in the past couple of years, the companies on the CMI 25 list appear to have benefited. As a group, they report a 16 percent increase in 2014 in the number of meetings and incentives planned over 2013," said MeetingsNet's Sue Hatch. "Not only are these planning organizations trusted corporate partners, relied on to orchestrate critical events around the globe with professionalism and creativity, they are also major corporate citizens in their own right, with 56 percent of the CMI 25 companies employing more than 100 people."
The CMI 25 is the most comprehensive listing of the major independent meeting companies serving the corporate world. The CMI 25 list will be published in the September 2015 issue of the MeetingsNet tablet magazine (http://meetingsnet.com/app-registration) and digital edition, and on http://www.meetingsnet.com.
About CMI 25
The magazine's editors selected CMI 25 companies based on several factors, including the number of meetings and incentive travel programs managed in 2014 and the total number of room nights represented by those meetings and incentives. They also considered the number of full-time employees at each company, as well as the percentage of the company's 2014 revenues that came from organizing corporate meetings and incentives, versus association meetings or other sources.
About Creative Group
Creative Group, Inc., a Direct Travel company, is a full-service performance improvement company focused on meeting and event management, group incentive travel and individual recognition solutions. The company's offerings comprise broad range of performance solutions, including employee recognition, sales incentives and customer loyalty; travel procurement; event branding and marketing; meeting logistics and program execution; development of success metrics; and strategic meeting management strategies. It serves clients in financial services, healthcare, insurance, manufacturing, retail, technology and more.
An industry leader, Creative Group has continually been named one of MeetingsNet's top 25 U.S. Meeting and Incentive Companies.
Employing over 150 people, the company is headquartered in Appleton, Wisconsin, and has a large office in the Chicago suburb of Buffalo Grove, Illinois. Additionally, satellite offices are located in Detroit and Los Angeles.
###