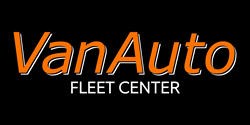 Drive Your Investment
Evansville, IN (PRWEB) September 11, 2015
VanAuto, LLC is proud to announce the Grand Opening of its second location, VanAuto Fleet Center, located at 5908 E Morgan Ave, Evansville, IN 47710. The event will be held on September 12, 2015 between the hours of 1 pm and 5 pm.
The new location will help VanAuto continue its growth within their customers and cater to the needs of small businesses by providing fleet vehicles for their company.
The event is open to the public and will kick off with live press coverage from 104.1 FM WIKY Evansville Adult Contemporary station. Door prizes such as season tickets for the Evansville Icemen will be allotted with a special guest appearance from Blizzard, mascot of the hockey team. Disbursement of VanAuto merchandise will also be given at the grand opening.
John Wink, general manager of fleet said their objective is to become the largest supplier in the tri-state area. "We're the only dealership that's dedicated to light and medium-duty work trucks," Wink said.
VanAuto has a large selection of fleet vehicles to service several businesses including plumbers, HVAC contractors, construction workers, mechanical contractors, florist, and many more services. VanAuto has competitive pricing and caters to large fleets - there is no fleet too large or too small. Financing is also available.
The grand opening of this fleet center is just the beginning to their expansion process, with the underlying goal of becoming a wholesale fleet company in mind.
About VanAuto
VanAuto, located at 2501 Kratzville Rd. in Evansville, IN 47710, specializes in buying and selling classic, muscle and imports from show cars to daily drivers. The dealership, whose personnel strives to accommodate all transactions with great support and service, also carries a selection of fleet vehicles for personal and business use. The VanAuto sales team eagerly awaits the opportunity to find the investment that provides the perfect fit meeting your quality, style and personality; they can be contacted at 812-702-4697. To stay updated with VanAuto Motorsports follow @VanAutoM on social media. Be sure to visit http://www.vanauto.com, EBay for Sale and Cars.com for full inventory and services.
###