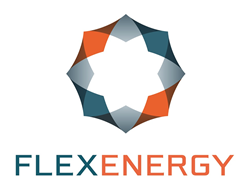 Oil and gas clients recognize they can derive greater economic value from our robust gas turbine design.
Portsmouth, N.H. (PRWEB) September 15, 2015
Three FlexEnergy GT333S turbines were recently sold to Pennsylvania General Energy (PGE), a leading energy production company in the Appalachian Basin. The turbines will provide power to a grid-isolated remote compressor facility occupied in state forestry land in Pennsylvania.
PGE has been producing oil and natural gas for over 30 years, and currently operates more than 1,200 oil and natural gas wells. The company faced several challenges in planning this latest project in the Marcellus Shale. The compressor facility will be in a grid-isolated location, where temperatures fluctuate between cold winters and warm summer days continually putting the operating and maintenance abilities of remote equipment to the test. In addition, regulations in the state forestry land require that the equipment does not exceed stringent sound levels and meets strict air quality standards.
FlexEnergy is the manufacturer of the world's only synchronous generator-based microturbines. Their GT333S turbines utilize generator braking resistor (GBR) technology that is able to handle grid-isolated load cycling without the use of batteries or power electronics. The low sound option ensures sound levels fall below local state forestry requirements, and the low emissions generated by Flex turbines exempt them from costly and time-consuming state air permitting. In addition, Flex's cold weather package will shield against harsh weather conditions.
"Protecting the environment while producing remote power is very important to us," said Jim Ashbaugh, vice president of engineering at PGE. "We were impressed not only by FlexEnergy's wide array of environmentally friendly solutions, but also by their uptime track record, giving us confidence that we will be able to increase our levels of productivity. If needed, we also know we can rely on their factory direct service in this region."
"We are excited about working with PGE, an industry leader in oil and gas production, on this project," Mark Schnepel, president of FlexEnergy, said. "FlexEnergy turbines have various applications in remote, grid-isolated or grid-parallel facilities such as this, including water disposal, impoundment, remote camps or operations, gas treatment, gas stripping, artificial lift applications and oilfield operations utilizing the widest fuel processing window in the power generation industry, whether it be for onshore or offshore applications."
Tom Hughes, FlexEnergy's US sales manager added, "The fact that PGE selected FlexEnergy's synchronous generator technology having prior experience with power electronics microturbine technology in the field demonstrates that oil and gas clients recognize they can derive greater economic value from our robust gas turbine design."
Two of PGE's Flex GT333S turbines will be operating at one time to support their remote compressor station, with the third unit ready to start up as needed. Turbine rotation will ensure that all units share similar run time hours. The turbines will ship in early October or sooner, and commissioning is expected to occur in the first quarter of 2016.
About FlexEnergy
FlexEnergy is a privately-held, New Hampshire-based manufacturer of the highest quality and most robust small gas turbines available in their class. FlexEnergy's 250kW and 333kW cogeneration combined heat and power (CHP) gas turbines provide highly reliable, low maintenance, and low emissions electricity and heat to global customers, often in remote areas where the electric grid can be unreliable, expensive, or altogether absent. Developed over the course of two decades by Ingersoll Rand before being acquired by FlexEnergy in 2010, FLEX TURBINE™ technology features a highly robust synchronous generator for larger gas turbines. Uniquely capable of handling varying or cycling loads in remote oil field power generation, this offers significant advantages in the field and allows for the combustion of a wider range of gases, including flare gas. Please visit http://www.flexenergy.com for more information.
For more information, please contact:
Sales contacts:
Douglas Demaret, VP Sales and Marketing
(949) 500-8214
doug.demaret(at)flexenergy(dot)com
Andrew Seys-Llewellyn, International Sales and Business Development
+447710827141
andrew.seys(at)flexenergy(dot)com
U.S., Canada, South America
Tom Hughes, Sales Manager
(949) 275-5167
tom.hughes(at)flexenergy(dot)com
Asia
Vincen Lim
Sales Manager
+65 8488-9118
vincen.lim(at)flexenergy(dot)com
Media contact:
FlexEnergy
Tiffany Nelson
Calypso Communications
603-431-0816
tnelson(at)calypsocom(dot)com
PGE
Karen Thomas
814-723-3230
karenthomas(at)penngeneralenergy(dot)com
http://www.penngeneralenergy.com