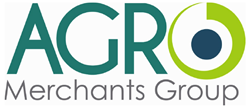 AGRO Merchants is strategically positioned to become a leader in the cold storage logistics industry, offering world class services and solutions to its regional and global clients
Atlanta, GA, USA (PRWEB) September 15, 2015
Icestar, a proud member of AGRO Merchants Group, opened the first phase of its expansion project on September 8, 2015, increasing its capacity by more than 20% and making 23,000 pallet positions available to its customers. The strategic investment will promote their leadership in Chile and the entire Latin American region.
The recently opened Chamber 20 is approximately 3,000 square meters in size. Icestar is newly adding picking and separation of orders for logistics services. The company will continue to offer traditional cold storage services from 0º to -25º Celsius, blast freezing, packaging and labelling processes.
Pedro Lizama, CEO of Icestar said, "Being part of AGRO Merchants Group has added significant value to our operations. The experience they offer, along with our expansion, has allowed us to broaden our portfolio of services. We have adopted design, technology, processes and best practices currently implemented by AGRO Merchants in other countries. We expect to offer many new and more efficient services to our clients."
Headquartered in Quilicura, Santiago, Icestar has a strategic and competitive location from a logistics standpoint, due to its easy access to the highways in Santiago and its principal distribution and production centers. The company is also easily accessible to the highways in the north and south of the country, the international highway to Argentina, the airport in Santiago and the ports of San Antonio and Valparaiso.
David Palfenier, President of AGRO Merchants Group Latin America added, "Icestar is an essential part of AGRO Merchants Group, connecting Latin America to AGRO portfolio companies in markets around the world. AGRO Merchants is strategically positioned to become a leader in the cold storage logistics industry, offering world class services and solutions to its regional and global clients."
About AGRO Merchants Group
AGRO Merchants Group is focused on providing innovative cold chain solutions on a global basis by partnering with the highest quality family-operated businesses and creating new, reliable, and integrated trade networks to help its customers grow. The company is investing in modern assets, industry-leading technologies, and value-added service offerings to ensure the highest quality supply chain management standards in the industry. AGRO Merchants owns and operates 15 portfolio companies in 7 countries, with more than 440,000 square meters of cold storage. For additional information, please visit AGRO's website at http://www.agromerchants.com.
AGRO Merchants Group Press Contact:
U.S.:
Steve Denker
TopRight Partners
950 East Paces Ferry Road
Atlanta Plaza, Suite 2195
Atlanta, GA. 30326
sdenker(at)toprightpartners(dot)com
+1 404 631 6929 x103
Latin America:
Fabiana Macedo
Punto Comunicações Multimeios
478, Ministro Godói Street
Room 11
São Paulo, Brazil 05015-000
fabiana.macedo(at)puntocomm(dot)com(dot)br
+011 55-11-3868-3252
Europe:
Bart van de Glind
Benedenboven
Parmentierstraat 9
3772 MS Barneveld
Netherlands
bart(at)benedenboven(dot)nl
+31 (0) 342 411 311