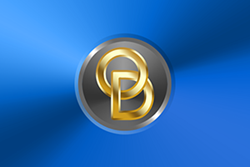 Freiburg, Germany (PRWEB UK) 14 September 2015
Paragon Software Group (PSG), a software developer of the world's most trusted dictionaries and reference applications for mobiles, tablets and PCs, adds the English-German Dictionary for Dentistry Specialists and Maxillofacial Surgeons to its extensive "Operator's Dictionary" product line for professionals. The app covers the latest vocabulary – words, collocations and phrases, in the field of dentistry and maxillofacial surgery, and makes a perfect offline translation tool. The app supports Android, iOS and OS X devices and comes with a free trial.
The English-German Dictionary for Dentistry Specialists and Maxillofacial Surgeons app is a very fast and handy translation tool for researchers, practitioners working abroad or in international hospitals, students and teachers participating in graduate dental educational programs. Most lexical units include two versions of transcription and a sound file.
Key features and benefits (vary depending on the platform):

Multiple search options:
Headword search,
Full text search,
Search for anagrams (bat-tab),
Search within entries,
Wildcard search,
Similar words search in case of misspelling.
Search by voice with Google Voice recognition service (available for Android OS 2.2 and higher), take a picture of text and translate it with Google Goggles, or enter the word with your own handwriting using Paragon's PenReader handwriting recognition software.
Translate unknown words or phrases from any application, including web browser or email.
Audio pronunciations recorded by native speakers.
English declension and conjugation tables are included.
Availability:
The English-German Dictionary for Dentistry Specialists and Maxillofacial Surgeons offers a free trial and supports Android 2.2 or later, iOS 7 or later, and OS X 10.7 or later. The dictionary is available for in-app purchase for 32,99$ (32,99€) with the Operator's Dictionary app at https://play.google.com/store/apps/details?id=com.operators.dictionaries or https://itunes.apple.com/app/id852243830?&mt=8 or https://itunes.apple.com/app/id623825611?&mt=12