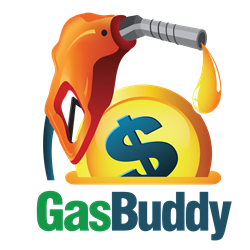 "Our mission has always been to help people save money at the pump. This week we are taking it a step further and literally providing the cheapest gas possible to a city that could use the relief."
Los Angeles, CA (PRWEB) September 14, 2015
The City of Angels is constantly ranked #1 in the nation as having the most expensive fuel. GasBuddy, the leading price comparison app that helps users find cheap gas, wants to alleviate the pain at the pump Angelinos suffer by providing record-low gas prices.
The national average currently stands at $2.33 a gallon but drivers in Los Angeles are filling up for over a dollar more than that, at $3.35. In partnership with G&M Oil, this week GasBuddy will take over various gas stations throughout Los Angeles and Orange Counties, and surprise drivers with prices so low it will seem like 2009 again.
"This year Southern California has been plagued with sudden and huge price spikes," said Allison Mac, director of public relations for GasBuddy. "Our mission has always been to help people save money at the pump. This week we are taking it a step further and literally providing the cheapest gas possible to a city that could use the relief."
From Sept 16-18, GasBuddy will take over select G&M Oil stations and slash gasoline prices. In addition to filling up for a fraction of the average cost in LA, customers will also enjoy special deals such as free refreshments and other savings on convenience store goods by downloading the free GasBuddy app and G&M Mobile App.
The special discounted gas price is only applicable for vehicle fill-ups; containers of any kind will not be allowed. Diesel will not be included.
Be the first to know where and when GasBuddy will be slashing fuel prices, by downloading the GasBuddy app available on iOS, Android, Blackberry and Windows.
About GasBuddy
GasBuddy is the crowdsourcing pioneer, leveraging technology, big data and a passionate community to help drivers find cheap gas. With over 50 millions downloads, GasBuddy is home to the world's largest network of people working together daily to outsmart the pump. The app and website have the most real-time fuel prices at over 130,000 unique stations in the United States and Canada. From price hike alerts to exclusive discounts on favorite brands, GasBuddy is the most comprehensive money-saving companion while on the road. To download the free GasBuddy app for iOS, Android, Blackberry or Windows, visit http://www.gasbuddy.com.
About G&M Oil Company
Founded in 1969, G&M Oil Company owns and operates over 140 convenience stores and fueling stations throughout Southern California, including San Diego, Riverside, San Bernardino, Orange, Los Angeles and Ventura counties.