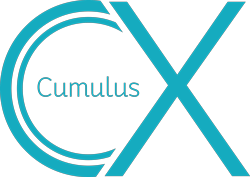 The session will provide detailed information on what the DAM roll-out process taught WMMB, including an emphasis on proper planning, how we shaped the system, and how that planning has paid off. - Mary Litviak
San Francisco, CA (PRWEB) September 15, 2015
Canto, a leading provider of digital asset management (DAM) solutions, today announced that longtime customer, Mary Litviak, creative services coordinator at the Wisconsin Milk Marketing Board, will speak at DAM Chicago 2015, a Henry Stewart event held on Thursday, September 24 at InterContinental Chicago Magnificent Mile.
Litviak will present at 10:20am CT on how her organization moved from physical media to implementing a successful DAM solution enterprise-wide. She'll discuss the detailed planning process, the initial decision to integrate DAM into multiple departments and business activities, return on investment and cost savings.
Litviak has been with the Wisconsin Milk Marketing Board (WMMB) for 15 years, and has been an active participant in the development of the digital asset management system rollout that would serve the creative staff for most of those 15 years. She is also a graphic designer and project manager for her group, and regularly seeks new opportunities to develop DAM to further the Wisconsin Milk Marketing Board's mission for the Wisconsin Dairy producers they serve.
"The goal of my presentation is to provide other DAM practitioners with WMMB's transition story, and why the Canto Cumulus product was the best product choice for us. I'll also provide detailed information on what the DAM roll-out process taught us, including an emphasis on proper planning, how we shaped the system to be what we wanted it to be, and how that planning has paid off for us in the long run," said Litviak.
Canto recently announced the availability of Cumulus X with new features that further extend its lead in the enterprise DAM market. This milestone version 10 release introduces 'Cumulus Portals' for branded, mobile-friendly, read-only access to assets by thousands of simultaneous users; as well as a completely new iOS app for better, read/write mobile DAM support on iPad and iPhone. Cumulus X also delivers a greatly enhanced API for integration with other enterprise applications and third-party platforms. Cumulus X promises to solve the chaos of managing ever-expanding libraries of digital content including images, videos and other visual assets. Canto will exhibit and provide Cumulus X demonstrations at DAM Chicago 2015, booth #10.
Henry Stewart Events, the producer of DAM Chicago 2015, is recognized as the leading producer of dedicated, cross-industry, Digital Asset Management (DAM) briefings worldwide. Attending by thousands of delegates, Henry Stewart DAM events are the premier briefings for experienced DAM managers and those new to the implementation of DAM.
More information about Litviak's presentation is available on the DAM Chicago 2015 website. $100 discount is available using coupon code: CANTO100. For more information on the Henry Stewart Events, and DAM Chicago 2015, visit http://www.damusers.com. In addition, the conference proceedings can be followed on the Twitter handle @henrystewartdam or #DAMChicago.
About Canto
Canto is committed to innovation, with a focus on delivering digital asset management (DAM) software and services that solve customers' ongoing brand asset challenges and help to promote brand awareness. Founded in 1990, Canto is an industry pioneer and leader with more than 2,400 customers worldwide. Canto's offerings include its flagship enterprise DAM technology, Cumulus, which allows customers to efficiently secure, repurpose and distribute brand assets, and its SaaS solution Flight to facilitate basic digital asset management and collaboration. Supported by a global partner network, Canto is based in San Francisco (USA), Berlin and Giessen (Germany). For more information, visit Canto.com.