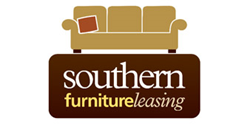 We are a customer service driven company and this innovative advancement in technology helps us achieve that goal even further
Tallahassee, FL (PRWEB) September 16, 2015
Southern Furniture Leasing announced today that it had completed the roll out of a new Client Interface system, designed to cut as much as 30% of the time that it takes to currently order furniture, or place work orders, from the industry standard.
"Building something like this is a direct result of really listening to what our clients told us that they wanted. Southern (Furniture Leasing) has been leading the way in innovation with so many other things, this was really the next mountain to climb." says Patrick Collins, the Key Account Specialist for Southern Furniture Leasing.
Here's how it works: Each client has access to their portal and after logging in has a 'dashboard' where they can see each of their units at a glance. From there the clients can order new furniture with a few clicks, order service, add or subtract items from a unit and have all of those requests scheduled right when they need it. The client can also pull financial reports per unit, per city, by state (and more) and print those right from the portal.
"By giving the client transparent and unfettered access to every aspect of their account, in real time, we have streamlined the entire process from ordering to pick-up" says President Lyle McAlister. He goes on to say, "By tying in the client portal to our systems, what the client sees is what we see, which, especially in the financial reporting is exactly what our clients said would help them best. We know this is the next step in the industry."
This software portal is a cloud based access point, which allows the client to access their account from virtually anywhere. Tied into the direct database for Southern Furniture Leasing the software has features including:

Direct ordering, with leases that can be signed electronically, saving time and paper
Direct service and pick-up requests
Real time high-resolution pictures and video access to same day deliveries
Financial reporting and billing
Furniture inventory reporting, down to the exact design and count of furniture in each suite
Housewares inventory
Electronics inventory
"We love this and see this technology as absolutely game changing, and what the furniture industry has needed for a long time", says a client of Southern Furniture Leasing.
"When we started this process of building out this software, we really didn't know everything that we have now ended up with. This has been a work in progress and with help from our clients, we now have a very unique platform, from which we will continue to grow. The response has been overwhelmingly positive!" says Lee McAlister Vice President of Client Relations. "By building this in-house, we have the ability to continually tweak this software, making sure that we are providing the absolute best customer interaction and user experience that is possible. Because this software is proprietary and unique, we know we can stay on the cutting edge of technology with it, constantly improving."
Southern Furniture is the leading provider of rental furniture to nationwide Corporate Housing clients operating in Florida, Georgia and Alabama. With 7 warehouses throughout the Southeast, Southern Furniture offers next day deliveries of furniture, a wide range of furniture styles and options and so much more.
Southern Furniture Leasing was established in 1976 as a family owned and operated rental furniture provider serving the state of Florida. Southern Furniture Leasing has grown exponentially in that time and is an industry leader in innovative logistics and technology. Using tools such as satellite tracking of delivery trucks, to real-time inspection and high-resolution photography reports during deliveries, Southern Furniture Leasing aids clients in streamlining their set-ups, leading to higher guest satisfaction and less down time between guests. For more information on working with Southern Furniture Leasing, please contact Patrick Collins.