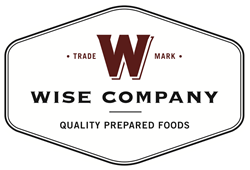 Salt Lake City, UT (PRWEB) September 16, 2015
Wise Company aims to help customers head into disaster season well prepared during FEMA's National Preparedness Month.
The theme of this year's Preparedness Month is "Don't Wait." The push is to create a plan that will be familiar in the event of an emergency. In order to help create emergency plans, Wise Company will be sharing tips for surviving a variety of disasters on their website during the month of September.
Tips will focus on a variety of disasters including floods, earthquakes, wildfires, tornadoes, and power outages. Wise Company's website will also offer a variety of informative posts dealing with common questions during emergency situations such as creating a do-it-yourself first aid kit and what to do during an active earthquake situation. Additional tips will focus on how to build a family meal plan and how to plan for appropriate water intake during the course of a disaster.
In order to help customers learn to create a viable plan for emergency situations, Wise Company is proud to present a food guide for emergency situations. The infographic provides essential foods and equipment to live by in an emergency situation and is geared at making emergency preparation understandable and straightforward.
Throughout the entire month of September, Wise Company will offer a variety of promotions geared at helping customers get prepared. In additional to rotating promotions, Wise Company will also offer free shipping on all orders totaling $200 or more.
About The Wise Company
The Wise Company, based out of Salt Lake City, Utah, is a leading provider of high-quality, long-term food kits, emergency food kits, dehydrated or freeze-dried food items for camping, long-term-storage or emergency purposes. Many of the company's prepared foods can last for up to 25 years and Wise Company's products have been featured on a number of television channels, including The Weather Channel, the Outdoor Channel and the American Heroes Channel (formerly the Military Channel). For more information please visit http://www.wisefoodstorage.com.