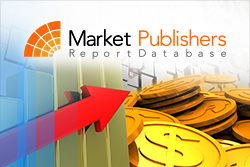 London, UK (PRWEB) September 16, 2015
Market Publishers Ltd is announced among the media partners of NCT eXplosive Europe 2015, organized by IB Consultancy with support from the Serbian Mine Action Center (SMAC).
Ended a great success in India, Cambodia, Thailand and Malaysia, NCT eXplosive Europe 2015 will finally take place in Europe! This 3-day outstanding event is due to be held from September 22 to 24 this year at the Metropol Palace Hotel in Belgrade, Serbia.
The forthcoming event will comprise a live explosive ordnance disposal (EOD) demonstration, conference and exhibition, featuring key regional experts from European Armed Forces, Police experts, I(N)GOs and Mine Action Centers. All the experts present at the Event will cover, among many other issues, demining efforts in the Balkans, crucial challenges in the field of C-IED and
Counterterrorism in Europe:

Critical Infrastructure Protection,
Counter-Intelligence and Forensics,
Trace Detection and IED threat mitigation.
Experts from Speaker Panel include but are not limited to:
Nikola Pavkovic, Director at Croatian Mine Action Center;
Branislav Jovanovic, Director at Serbian Mine Action Center;
Rob Martens, EOD Batallion Commander, MoD, the Netherlands;
Dr. Joerg Hillmann, Capability, Armament and Technology Directorate, Head of Unit 'Land and Maritime Domains', European Defence Agency;
Samuel Paunila, Advisor of Ammunition and Operation Efficiency, GICHD;
Representatives of C-IED COE from NATO and its member states;
Arno Pugonen, Chief of the EOD Centre, Estonian Rescue Board;
Dr. Pavel Castulik, RECETOX, Masaryk University, the Czech Republic.
This year key summit highlights:
The 5th edition of the NCT eXplosive event series;
Live EOD demonstration;
Two-days of conference and trainings with high-level speakers from Southeast Europe, the
Caucasus and the Middle East;

Representatives from regional Armed Forces, Police and Fire Departments discussing topical issues of C-IED, Intelligence, ERW and demining;
Delegations from all regional Mine Action Centers in the Balkans, as well as the Serbian Army, Government Agencies and Police Forces;
Networking Cocktail Receptions are included in the delegate fee;
etc.
Event Details:
NCT eXplosive Europe 2015
Date: September 22-14, 2015
Venue: Metropolitan Palace, Belgrade, Serbia https://marketpublishers.com/events/nct_explosive_europe_2015.html
NCT eXplosive Europe 2015 is one of the most anticipated events of 2015! So, please, book your ticket right now to get a chance to participate in this remarkable Event!
Nota bene! Market Publishers' registered customers are eligible for special discounts.
To become a registered customer at MarketPublishers.com, kindly, visit our Registration Page.