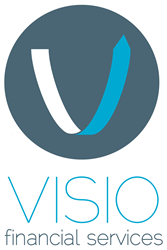 "This revolutionary loan product provides landlords with much needed financing as they redevelop houses into quality affordable rental homes in communities across the country." Jeff Ball, CEO, Visio
Austin, TX (PRWEB) September 17, 2015
Visio Financial Services, one of the leading residential real estate marketplace lenders in the U.S., announced today that they have expanded their loan offerings to include a 30-year fully amortizing landlord loan at industry-leading rates as low as 6.9% and LTVs up to 75%, filling the gap for long-term investor financing in a thriving rental market.
"Our new Rental360 is the perfect long-term product for residential real estate investors to unlock trapped equity to further grow their portfolios," said Visio CEO, Jeff Ball. "This new offering rounds out our existing loan products, which include everything from no-doc, 12-month fix-and-flip loans to now, low-doc, 30-year-term loans with no balloon. This revolutionary loan product provides landlords with much needed financing as they redevelop houses into quality affordable rental homes in communities across the country."
The rental market continues to grow, indicating a shift from home ownership to renting. The U.S. Census Bureau's Housing Vacancy Survey (HVS) reported that the U.S. rental vacancy rate (rate of unoccupied units) dropped to 6.8 percent in the second quarter of 2015, the lowest level since 1985. While small residential investors make up the vast majority of owners of these rental properties, their financing options have long been limited.
According to Visio's 2015 Residential Real Estate Investor Report, 92% of full-time residential investors lack the necessary capital to grow their businesses, while part-time residential investors cited difficulty accessing capital (35%) and a shortage of money to do more deals (58%) as major impediments to going full time.
"Landlords have had few long-term lending options through both traditional and hard money sources, until now," Ball said. "There remains a great opportunity to build or expand rental portfolios of residential rental properties, offering great risk-adjusted returns and the possibility of hedging against future inflation risk. As this market expands, Visio will be ready with loan products created specifically for residential investors who employ varying investment strategies."
To view all of Visio's loan products, use their unique online loan selector, which automatically matches Visio's lending options to borrowers' specific needs, using just a half-dozen pieces of information.
About Visio Financial Services
Since the company's founding in 2011, Visio has grown to become one of the largest lenders of its kind, funding more than 3,000 residential real estate loans to investors. As the founders of Inc. 500 award-winner Econohomes, a seller of sub-$100,000 investment properties across the country, Visio's leadership saw the gap in the mortgage market for residential real estate investors and created a solution to meet their needs. To date, the company has raised more than $100 million in debt and equity capital to provide real estate loans to investors in 22 states.