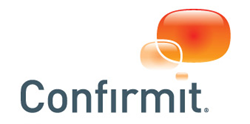 New York, NY and Oslo, Norway and London, UK (PRWEB) September 17, 2015
Can a Voice of the Customer (VoC) program improve a retailer's overall customer experience strategy and impact its bottom line? A recent study says yes. The Total Economic Impact (TEI) of Confirmit for Retail Organizations, a commissioned study conducted by Forrester Consulting on behalf of Confirmit, the leading global solutions provider for Customer Experience, Voice of the Employee, and Market Research, provides a framework of the cost, benefit, flexibility and risk factors retailers should review when considering implementing a Confirmit VoC solution.
"Retailers today are faced with a key challenge — how do they make an impactful customer experience? A positive customer experience can improve future revenue opportunities, ensure your customers stay loyal to your store, and increase the likelihood they recommend your company to their friends and colleagues," the study states. "Retailers need a customer experience strategy to ensure a positive, consistent experience for every interaction a customer has with their organization."
The study demonstrates that creating a VoC program helps retailers capture and listen to customer feedback, interpret and analyze feedback and act on that information to make customer experience improvements. Retailers that use a flexible Confirmit VoC solution to help manage their customer experience program have the potential to earn a 365 percent Return on Investment over a three-year risk-adjusted period.
Based on the interviews conducted with Confirmit customers for the TEI, the opportunity to increase revenue through improved customer experience and overall impact on Net Promoter Score®* stood out as the leading reason for retailers to invest in Confirmit's solutions.
"This study provides encouraging data that, in our opinion, reinforces the value Confirmit provides retailers," said Henning Hansen, Confirmit president and CEO. "With a highly flexible, multi-channel end-to-end solution our retail partners are empowered to create actionable insights that enable smarter decision-making and improved customer experience."
To request a copy of the study or to learn more about the advantages retailers find from Confirmit's VoC solutions, please visit Confirmit.com.
*All trademarks are the property of their respective owners. Net Promoter, Net PromoterScore, and NPS are trademarks of Satmetrix, Inc., Bain & Company, Inc., and Fred Reichheld
###
About Confirmit
Confirmit is the world's leading SaaS vendor for multi-channel Voice of the Customer, Voice of the Employee, and Market Research solutions. The company has offices in Oslo (headquarters), Chengdu, Cologne, Grimstad, London, Moscow, New York, San Francisco, Sydney, Vancouver, and Yaroslavl. Confirmit's software is also distributed through partner resellers in Madrid, Milan, Salvador, and Tokyo.
Confirmit powers Global 5000 companies and Market Research agencies worldwide with a wide range of software products for feedback / data collection, panel management, data processing, analysis, and reporting. Customers include Aurora, British Airways, Cross-Tab, Dow Chemical, GfK, GlaxoSmithKline, GMO Research, JTN Research, Keep Factor, Morehead Associates, Nielsen, Research Now, RONIN, Sony Mobile Communications, Swisscom and The Wellcome Trust. Visit http://www.confirmit.com for more information.