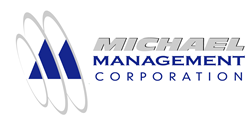 "Now companies can test the SAP knowledge of both their new employees and their existing teams."
New York, NY (PRWEB) September 21, 2015
Michael Management Corporation, a leader in creating SAP training and eLearning, has unveiled their SAP Skill Assessments.
The 48 Skill Assessments cover all SAP systems, from SAP FICO to SAP HR, and are an effective way to test new hires or conduct team skill audits. The SAP Skill Assessments can also measure the impact of an SAP training program. With retesting, a team can see their grades improve over time.
"Job candidates can claim to be SAP experts, but how can you tell for certain? That's the problem we sought out to fix," said Thomas Michael, CEO of Michael Management. "Now companies can test the SAP knowledge of both their new employees and their existing teams."
Each assessment is composed of 50 random questions and subscriptions are available in three different tiers: Core, Premium, and Enterprise. A trial assessment of 20 questions is available at: http://www.michaelmanagement.com/sap-skill-assessments.asp.
Michael Management Corporation provides self-paced, accessible and engaging SAP training based on hands-on simulations. With over 250 corporate clients, 7,000+ students and over
30,000 online training sessions delivered, Michael Management Corporation is a leader in SAP
training.
About Michael Management Corporation
Michael Management Corporation is a leading provider of SAP training, SAP eLearning and SAP access. The company provides an unmatched level of SAP product expertise. Michael Management Corporation's award-winning online SAP training courses are used by many Fortune 500 companies around the world to train their users on SAP know-how.
Michael Management Corporation (MMC), the MMC Logo and the MMC Swoosh are registered or unregistered trade and/or service marks of Michael Management Corp. and are protected by US and international copyright laws. All other names, brands, logos, etc. are registered trade or service marks of their respective owners. MMC is not affiliated with SAP AG.