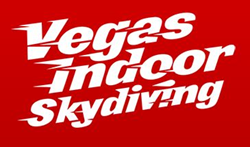 We have seen a huge spike in participation on our social channels.
Las Vegas, NV (PRWEB) September 21, 2015
Today, Spitfire Social Media was selected by Vegas Indoor Skydiving to provide social media services for its unique skydiving facility. Spitfire will be managing all social media communications on Facebook, Twitter, and Instagram for the indoor skydiving company. Spitfire will be creating and publishing content online and helping the company further engage with their social media communities.
"We are thrilled to have Vegas Indoor Skydiving as our newest client. They provide a very fun service to their clients and it is very easy for us to articulate that to their audience," mentioned Jamie Grolle, President & CEO at Spitfire Social Media.
Spitfire has been very successful in helping small and medium business owners establish their social identities online. With 1.5 billion people currently using Facebook, it makes good sense to have a presence on their platform and communicate with a very large audience.
"Since we have been using Spitfire's services, we have seen a huge spike in participation on our social channels," commented, Dave McMahan, head of Business Development at Vegas Indoor Skydiving. "The Spitfire team handles the social media content and all online conversations while we focus on providing a great product and service to the clients who are ready to fly in our indoor skydiving facility. It is a perfect match for us."
About Spitfire:
Spitfire Social Media is an award winning firm -- born at the peak of the social media boom, launching in October of 2010. During this time Spitfire has been helping businesses large and small take advantage of the powerhouse known as social media, and has seen Facebook grow from 400 million users to over 1.4 billion in the last four years. Spitfire will come on board as an extension of your marketing team and will identify strategies that will compliment your traditional marketing and PR efforts. Spitfire's core focus is to create real communities, loyal followers and engaging content that will get your customers talking. Connect with us on Facebook at https://www.facebook.com/SpitfireSM or https://twitter.com/spitfiresocial