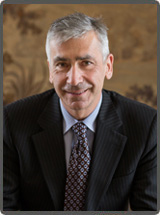 ROCHESTER, NY (PRWEB) September 17, 2015
A leading provider of Allergan implants in upstate New York, board certified plastic surgeon Dr. William J. Koenig is pleased to now offer the latest line of implants, Allergan's Natrelle INSPIRA™. Having gained recent FDA approval, the new line of gel-filled silicone implants offer over 200 size and shape options to provide a tailored fit based on individual body type, size, and goals. INSPIRA™ implants offer a soft feel, while giving a fuller and more round appearance to the breast. The higher fill allows for less rippling which enhances the natural feel of the implant.
Dr. Koenig believes that, "The INSPIRA™ line of implants are another exciting tool to achieve optimal results in breast augmentation patients."
In 2014, nearly 300,000 women opted to undergo breast augmentation surgery to enhance the size and/or shape of their breasts, placing it as one of the most popular plastic surgery procedures in the United States. In order to enhance surgical results and patient satisfaction, new implant technology continues to become available.
At each personal consultation appointment, Dr. Koenig will offer his medical recommendation for which implant type and size will best meet each patient's goals and body type. With the addition of INSPIRA™ implants, patients will not have more options to best achieve the result they are looking for.
Find out why over 1,600 patients have trusted Dr. Koenig with their breast augmentation procedure. To learn more, join Dr. Koenig for a breast augmentation seminar on Tuesday, September 22nd at 6pm at the Lindsay House. Call 585.244.1000 to reserve or visit Quatela.com.
Dr. Koenig has been with the Quatela Center for Plastic Surgery since 2003 and has over 23 years of cosmetic and reconstructive surgery experience. He has performed over 1,600 breast augmentation procedures over the last 12 years in Rochester. Using a state-of-the-art technique, Dr. Koenig's capsular contracture, complication, and infection rates for breast augmentation are far below the national averages (less than 1%). Dr. Koenig continues to be the leading provider of breast augmentations and Allergan implants in Central and Western New York.
Contact:
Quatela Center for Plastic Surgery
Ashley Leathersich
973 East Avenue
Rochester, New York 14607
585.244.1000
http://www.Quatela.com