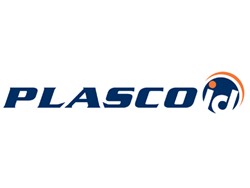 Miami, Florida (PRWEB) September 22, 2015
Plasco ID ("Plasco") recently announced two new additions to their executive team. The global leader in identification card solutions appointed Joe Garzia to Vice President of Information Technology and Bob Fidler to Vice President of Sales.
Bringing 18 years of experience building technology solutions that solve business needs, Garzia will lead the company's IT department and the internal technical support team. "Joe will be integral to all of Plasco's technology initiatives. He will be responsible for the design, development, and implementation of systems across our organization that will support our business goals," Alan Mendelson, Plasco President, explained.
"I am excited to be a part of a company that understands the critical importance of a strong and organized IT division," Garzia said. "By engaging and collaborating with the other talented departments, I look forward to seamlessly integrating new technology within the company. Together, we can enhance our framework to support current and ongoing growth."
Fidler will focus on enriching the alignment of Plasco's sales vision and market strategy with the comprehensive goals of the company. "Bob's 20 years of experience as a strategic sales leader equips him to further develop our company's top priority of delivering the highest level of support to our customers," Mendelson said. "He will also play a leading roll in identifying new markets and revenue growth opportunitites."
"I am excited to join the Plasco team as the new Vice President of Sales," Fidler added. "I'm very impressed with the exceptional quality of our people, our strong culture, and our team member's commitment to our customers. We are presented with a tremendous opportunity to build upon our success and take it to the next level. I am proud to be a part of the team."
For additional information about Plasco's newest executive members, please contact Jennifer Clancy (888) 457-5272 or visit http://www.PlascoID.com.
About Plasco ID
Founded in 1983, Plasco is the leading supplier of card-based identification solutions. Through its direct sales force, distribution partners, and award-winning websites, IDWholesaler.com and IDZone.com, Plasco sells and supports ID card printing systems, software, cameras, technology cards, as well as related consumables to countless vertical markets. Plasco has served over 100,000 customers in the United States and internationally, including many Fortune 500 companies, and has been named to the Internet Retailer Top 500 list for six consecutive years.