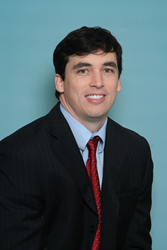 Sean McKay, will be on hand to answer any questions meeting attendees have about how tax advantaged Self-Directed IRAs can maximize profits.
Greenville, SC (PRWEB) September 21, 2015
This month's Upstate CREIA meeting format is packed with great guest speakers and investment experts. Sean McKay, will be on hand to answer any questions meeting attendees have about how tax advantaged Self-Directed IRAs can maximize profits.
This month's round table will include discussions on 5 topics includes a "Genius-Bar" where attendees can ask questions of a couple of the clubs 'movers & shakers'
This is an exciting round table style meeting Monday, the 21st at Embassy Suites. 5 topics and speakers in small groups. Everyone will hear each speaker for 20 minutes including some Q&A time. Then each speaker will attend a particular focus group to continue the conversation.
Here's the line up:
1. Attorney Dick Stewart, UCREIA vendor, will speak on quiet title issues. Attorney Stewart will speak at the Professional Focus Group Monday, Sept 28.
2. Chad Carson, UCREIA member, coach/investor, will speak on "less is more" investing style. Mr. Carson will speak at the Oct 8 Rental Focus Group.
3. Stan Gendlin, UCREIA member, wholesaler, will speak on wholesaling marketing concepts. Mr. Gendlin will speak at the next scheduled DOA morning meeting.
4. Susanne Lueck, UCREIA member, wholesaler, rehabber, will speak on actively participating in rehabs, selecting the right kind of houses, etc. Ms. Lueck will speak further at the Women's Focus Group the next day Sept 22.
5. "Genius Bar Panel" will field rapid fire Q&A on various topics. Adrienne Morgan, UCREIA member, hard money lender, will take questions on hard money lending/borrowing. Steve Ancona, UCREIA member, investor, will take questions on mobile homes. Norm Reid, UCREIA President, investor/rehabber, will take questions on rehabbing, contractors, goal setting. All 3 will attend the Advanced Focus Group Sept 24.
This style gives attendees the chance to interact with the speakers, ask questions, and learn enough to make them want to learn more at the focus groups. The large ballroom set up will look bizarre when attendees enter, but will make sense when they turn the chairs to make small round groups.
About American IRA, LLC:
American IRA is committed to providing every client with gold-level service, regardless of account size. Experience their expertise through their certified IRA services professionals. Enjoy the value with one low annual fee of $285 with unlimited assets and unlimited account values. American IRA clients love the benefit of no charge for "All Cash" accounts. The performance of the American IRA staff is unmatched, with quick and efficient processing within 48 hours.
American IRA services thousands of clients and has over $300 million in assets under administration.
American IRA was built by investors for investors, and brings their successful investment experience to the table, providing excellent educational material showing the public that their self-directed IRA account can invest in a variety of assets such as real estate, private lending, limited liability companies, precious metals and much more.
American IRA is conveniently located in Asheville, NC and Charlotte, NC, and serves clients nationwide.
American IRA is the sponsor of American Wealth Radio. Click here for more information.