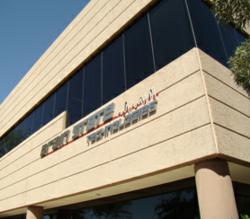 "A non-drug, wearable device that successfully facilitates more optimal sleep has tremendous potential for supporting a range of objectives in performance, learning, and health for many populations."
Scottsdale, Arizona (PRWEB) September 28, 2015
Brain State Technologies LLC, based in Scottsdale, Arizona, is pleased to announce that they have successfully produced prototypes of a wearable neurotechnology device designed to support improved sleep and circadian rhythm regulation. The prototypes were produced under a competitively awarded contract from the United States Army Research Office that also included researchers at Wake Forest School of Medicine in Winston-Salem, North Carolina, and sleep medicine consultants from the Harvard Medical School and the University of Virginia School of Medicine.
Independent clinical pilot studies have found that military personnel report robust improvements in their sleep quality when they have used the technology in an office setting.
"We are extremely pleased that the Army Research Office supported us to configure our innovation into a self-use, wearable format," stated Lee Gerdes, Founder and Chief Executive Officer of Brain State Technologies. "A non-drug, wearable device that successfully facilitates more optimal sleep has tremendous potential for supporting a range of objectives in performance, learning, and health for many populations."
The company has filed a provisional patent application with the US Patent Office for innovations to configure its existing technology into a wearable form-factor with advanced brain monitoring and software analysis functionality.
The Army Research Office is interested in technology that can support more optimal sleep and circadian rhythm regulation. Numerous scientific studies have shown that poor sleep compromises performance and health, and military personnel are especially vulnerable to challenges of sleep disruption because of the need to maintain high arousal levels for prolonged periods, as well as work duties that require night shifts or changing time zones.
Principal Investigator for the project was Dr. Sung Lee, Director of Research at Brain State Technologies. According to Dr. Lee, "Many sleep aids are essentially intended to force the brain into a chemically-induced state of dullness. That strategy is likely to subvert the true value of sleep. Our technology is an advanced approach to sleep enhancement that is aligned with the evolutionary role of sleep, which is to help preserve the viability of a diverse array of neuronal connections, or global neuroplasticity."
Dr. Lee further explained, "It is a fallacy to think that sleep is a waste of time. Without good sleep, our brains are at risk to wire themselves rigidly according to the patterns of daily activity, such that advanced performance and learning are compromised or effectively impossible."
Brain State Technologies was founded in 2004, and in 2011 the company entered into an academic-industry research collaboration with Professor Charles Tegeler, of the Department of Neurology at Wake Forest School of Medicine. As of 2015, the research has been supported by nearly $3.5 million in independent funding, beyond that provided by the U.S. Army for the current project. The collaboration has produced findings that have resulted in sixteen poster or platform presentations at 13 different scientific conferences since 2012, and publication of six full-length peer-reviewed journal articles. For the present project, Wake Forest contributed retrospective data analysis to test a guiding hypothesis of their collaborative efforts, that the right and left sides of the brain have different roles for managing the human arousal system. Recently Tegeler and colleagues published data showing that these left-right differences can be assessed through noninvasive measures, in the peer-reviewed scientific journal Brain and Behavior.
Brain State Technologies has nearly completed engineering of a second generation version of their device that will be intended to support an advanced state of relaxation, for enhanced sleep and performance. This device will be known as the Braintellect-2, and it will be produced and delivered to selected populations in 2016.
The contract to produce wearable technology for sleep and circadian rhythm regulation was awarded to Brain State under the US Small Business Technology Transfer (SBIR/STTR) Program. The SBIR/STTR Program was created by Congress in 1977, to leverage the role of small businesses in creating innovative technologies. According to the SBIR/STTR Program website, to date the awards have resulted in 70,000 issued patents, close to 700 public companies, and approximately $41 billion in venture capital funding.
The views expressed in this press release do not reflect the views of the Army SBIR Program Office or the US Army Research Office.
MEDIA NOTE: If you would like more information about Brain State Technologies or Brainwave Optimization, please call 480.588.6840 or send an email to pr(at)brainstatetech(dot)com. Brain Sate Technologies, 15150 N. Hayden Rd. Suite 106, Scottsdale, Arizona 85260
About Brain State Technologies (http://www.brainstatetech.com): Brain State Technologies® is the world's leading provider of brainwave balancing technology, Brainwave Optimization®. Founded in 2001 and developed by Lee Gerdes, the modality combines the latest advances in neuroscience, neuroplasticity, computer technology, mathematics, and physics. Brainwave Optimization™ offers a non-invasive way for people of all ages to overcome cognitive, emotional, and physical challenges, and enhance overall performance and wellbeing. With over 60,000 clients and more than 200 affiliated centers in 18 countries, the company is growing by licensing Brainwave Optimization® to providers worldwide.
Brainwave Optimization with RTB™ is not intended to treat, cure, heal or diagnose any disease, mental illness or symptom. Brainwave Optimization with RTB™ is intended to facilitate relaxation and auto-calibration for neural oscillations. Individual results may vary.