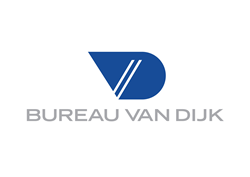 Users will be able to create TP documentation very quickly and react to document creation needs as soon as they occur.
New York, NY (PRWEB) September 23, 2015
Bureau van Dijk (BvD), the leading provider of company information, has created a new documentation workflow tool to streamline report-preparation, management and compliance in relation to the new BEPS and country-by-country (CbC) reporting requirements. This new solution is called Document Manager and is in addition to BvD's existing TP Catalyst Benchmarking offering. It will be launched at the Global Transfer Pricing Forum on September 24th in Washington DC.
TP Catalyst Document Manager has been developed to help customers with the additional reporting requirements resulting from the OECD BEPS project and is a full document management system. The user uploads their functional analysis, legal structure, benchmarks and financials into Document Manager. The right data points are then automatically pulled into the right place so creating an array of documents becomes a simple process. These include the Master File, CbC reports and Local Files. Local legislation is integrated to help with local reporting.
BvD's existing TP Catalyst, and well-known company databases (Orbis, Amadeus, Osiris), can assist with both benchmarking and companies' financial data if the user requires. Alternatively the Document Manager can be used as a standalone solution.
"Document Manager saves time and resources," according to Luis Carrillo, BvD's head of transfer pricing solutions. "It streamlines report production, and even includes workflow options, to make document creation and management processes as quick and simple as possible. Users will be able to create TP documentation very quickly and react to document creation needs as soon as they occur. Document Manager is the ideal tool to monitor global operations against arm's length benchmarks, plus it stores, centralizes and archives TP documents."
TP Catalyst Document Manager will be available post-launch in late September. More information will be available via http://www.bvdinfo.com and by emailing americas@bvdinfo.com.
Ends
Product screenshots and photographs of Luis Carrillo are available on request.
For more information
Leela Hauser
Marketing Director - Americas
leela.hauser@bvdinfo.com
212.797.3551
About Bureau van Dijk
Bureau van Dijk (BvD) is the leading provider of private company, corporate ownership and deal information. BvD's product range combines data from regulatory and other sources, including 120 information partners, with flexible software to allow users to manipulate data for a range of research needs and applications. Its Orbis database provides information on over 170m companies across the globe.
In addition, BvD addresses specific business challenges through its range of Catalysts including transfer pricing, credit, procurement, KYC, client on-boarding, M&A research and valuations, while BvD custom delivers bespoke solutions. BvD also publishes the global M&A database, Zephyr.
The company has a global presence with over 30 offices worldwide. For more information on BvD, visit http://www.bvdinfo.com. Twitter: @BvDUS
About TP Catalyst
TP Catalyst empowers transfer pricing management. It's a software and data platform that manages the process of compiling and producing documentation for transfer pricing compliance, as well and benchmarking analysis for tangible property, intangible property, intra-group service and intra-group financial transactions. http://www.bvdinfo.com/transferpricing