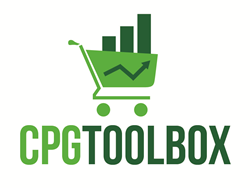 "There is a definite momentum and preference for cloud-based trade promotion solutions and the new CPGToolBox website is essentially a giant resource center to arm CPG companies with the facts about moving TPM to the cloud."
Kennesaw, GA (PRWEB) September 24, 2015
CPGToolBox, the only cloud-based Trade Promotion Management (TPM) software solution built on the Salesforce.com platform, has unveiled a slick new website to better mirror the simplicity and usability of its innovative technology. With a complete design makeover, content refresh and updated navigational tools, the new http://www.cpgtoolbox.com will further enhance the software provider's online presence and educational outreach to the Consumer Packaged Goods (CPG) industry.
The rebooted CPGToolBox website now offers a host of complimentary and readily available industry-related resources to CPG manufacturers interested in learning the benefits of relinquishing spreadsheets in favor of a cloud-based TPM platform. Users will now have quick and direct access to thought leadership articles, case studies, the Salesforce AppExchange and a blog forum discussing a range of CPG-oriented topics. A site-wide search engine will also aide users looking for specific subject matter.
In addition to updated graphics and user-friendly functionality, the website features the new CPGToolBox Workshop. The company's debut online webinar series will showcase accomplished CPG industry experts discussing best practices and trends on topics such as TPM and optimization, working with brokers and rebate management. The CPGToolBox Workshop kicks off Tuesday, November 11 with The Trick to Successfully Managing Trade Spend with Walmart.
"It was important for us to leverage our online presence to educate the 77 percent of CPG manufacturers still managing trade spend on spreadsheets that there is a better alternative," says Rick Pensa, CEO of CPGToolBox. "There is a definite momentum and preference for cloud-based trade promotion solutions and the new CPGToolBox website is essentially a giant resource center to arm CPG companies with the facts about moving TPM to the cloud."
About CPGToolBox
CPGToolBox is a North American business and ISV partner of Salesforce.com dedicated to bringing relevant sales and marketing tools to the Consumer Goods industry. The CPGToolBox Trade Planner™ in the cloud eliminates all related IT hardware, software, infrastructure costs and maintenance concerns. The solution can be deployed quickly and easily allowing manufacturers to be up and running within four months. For more information, visit http://www.cpgtoolbox.com.