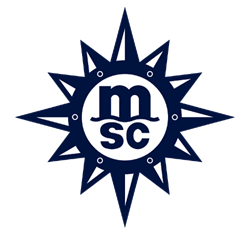 (PRWEB) September 24, 2015
MSC Cruises was featured on NewsWatch as part of its monthly Biz Report, which takes a look at small, medium, and large businesses making an impact in their industry. Andrew Tropeano, the host of NewsWatch and business expert, conducted the business review and shared with viewers how this impressive cruise line is set to significantly expand its presence in North America as well as other destinations around the world.
A cruise is the perfect vacation for people who love to travel but also like to relax and not worry about the details. And if anyone's ever taken a cruise in the beautiful Mediterranean then there's a good chance they've been on one of MSC Cruises' stunning ships.
Known for the flair they bring with their elegant and stylish decor, authentic Mediterranean foods and world-class entertainment, MSC Cruises is the fourth largest cruise line in the world. They currently have a fleet of 12 ships having grown 800% in capacity between 2004 and 2014. Their cruising itineraries include top destinations around the world. A major step to increasing their presence in North America starts in November, when MSC Divina, one of the line's newest ships, returns to the U.S. to sail year-round from Miami to the Caribbean.
MSC also recently announced expansion plans which will double their current fleet capacity by 2022, through a $5.5 billion investment plan, which includes orders for seven new ships in two state-of-the-art prototypes. One of their most impressive new ships is named MSC Seaside and it's one that North Americans are going to want to pay attention to as she is set to debut in December 2017 and sail from Miami. MSC Seaside is a ship that revolutionizes cruise industry standards, with an innovative and bold design and beautiful architecture. It is also being designed for families and will feature the most interactive aqua park at sea.
To learn more, visit http://www.msccruises.com today.
About NewsWatch
NewsWatch is a weekly 30-minute consumer oriented television show that airs on the Discovery Channel and ION Network. NewsWatch regularly features top technology products and services, mobile applications for iOS, Android, and Windows devices, unique and beautiful travel destinations around the world, health and medical tips, and entertainment interviews on the show. NewsWatch airs on the Discovery Channel at 7:00 – 7:30 AM ET/PT.
NewsWatch is located in the greater Washington, DC area and has been on air for over 25 years. For more information or to watch the most recent episode, visit http://newswatchtv.com/biz-report.html.