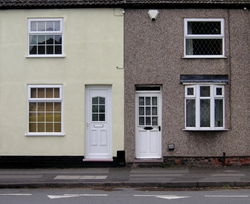 the high number of first-time home buyers, especially those tired of paying high rents, is eager to purchase a property
(PRWEB) September 23, 2015
In light of the U.S. Federal Reserve's recent meeting regarding a potential interest rate hike, mortgage rates remain calm, according to data in Freddie Mac's latest Weekly Primary Mortgage Market Survey. This data was viewed with positivism by The Federal Savings Bank.
Fixed-rate mortgage rates tick up slightly
According to the survey, both 30- and 15-year FRMs increased slightly from the previous week. In addition, the 5-year Treasury-indexed hybrid adjustable-rate mortgage inched up. However, the 1-year Treasury-indexed ARM slid when compared on a week-over-week basis.
Impact of the Fed's decision
No matter what decision the Fed makes, experts did not feel it would impact short-term interest rates.
"We're still on track for the best year of home sales since 2007," said Sean Becketti, Freddie Mac's chief economist. "And in contrast to two years ago, when mortgage rates spiked in response to the Taper Talk, the economy is in much better shape and markets have been expecting the Fed to act for months."
Becketti also indicated rates will likely remain low. This is good news for first-time home buyers looking to solidify an affordable mortgage. The Federal Savings Bank encourages first-time home buyers to take action by at least locking in current low mortgage rates. The fact that interest rates are at historic lows is opportune, however buyers should note that home prices are rising and will continue to increase as long as housing inventories remain below demand levels. Currently the high number of first-time home buyers, especially those tired of paying high rents, is eager to purchase a property as soon as they can get approved by a lender. This type of youth driven demand is pushing up home prices and demand is only going to grow as long as the unemployment rate remains low.
Whether customer, reality, or trusted referral source, The Federal Savings Bank understands how important every purchase or refinance transaction is to help our clients optimize the purchase or refinance of their home.