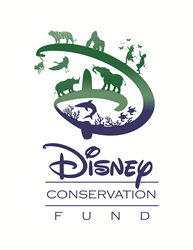 Silver Spring, Maryland (PRWEB) September 24, 2015
The Association of Zoos and Aquariums (AZA) today announced Conservation Grants Fund (CGF) grants totaling $370,269 to be awarded to 18 projects.
"AZA's Conservation Grants Fund provides support to AZA members who are scientists, wildlife experts and educators working to expand our knowledge of wildlife biology, reproduction, welfare, health, and the threats animals face in their natural ranges, while also actively working in the field and with communities around the world to address these threats," said AZA Senior Vice President of Conservation and Science, Dr. Debborah Luke. "As a result of their work, we are all better positioned to help ensure the future of threatened and endangered species."
Established in 1984, the AZA Conservation Grants Fund is a competitive grants program that supports the cooperative conservation-related scientific and educational initiatives of AZA members and their partners. Major areas of funding for conservation and animal care are represented including research, field conservation, education and outreach, animal welfare, animal health and animal management. Many Conservation Grants Fund projects are collaborations among AZA-accredited zoos and aquariums and state, federal and international wildlife agencies, academia and other conservation organizations.
Since 1991, the CGF has provided almost $7 million to more than 375 projects worldwide. These funds are raised through private and corporate contributions, including the Disney Conservation Fund. Publications resulting from each year's grant recipients are available on AZA's website.
Anyone may support next year's worthy conservation projects by donating online at http://www.aza.org.
After a competitive review of 79 applications, 18 projects were chosen to be funded for 2015. AZA congratulates the 2015 Conservation Grants Fund recipients (the source of funds is noted after the project title):
Comprehensive Assessment of Welfare in Cheetahs Housed under Different Management Strategies in Zoos (Disney Conservation Fund)
Bonnie Baird, PhD, Mandi Schook, PhD, Kristen Lukas, PhD and Christopher Kuhar, PhD, Cleveland Metroparks Zoo
Nadja Wielebnowski, PhD, Oregon Zoo
Dakota Skipper Propagation and Host Plant Performance Research (Disney Conservation Fund)
Erik Runquist, PhD and Cale Nordmeyer, Minnesota Zoo
Delineation of the Reproductive Hormone Cycle of Three Critically Endangered Asian Turtle Species (CGF)
Luke Wyrwich, Zoo Atlanta
Enhancing Legal Protections for Bornean Orangutans and Their Habitat in the Gunung Palung National Park Landscape, West Kalimantan, Indonesia (Disney Conservation Fund)
Cheryl Knott, PhD, Gunung Palung Orangutan Conservation Program
Enhancing Natural Foraging Behavior in California Condors (Disney Conservation Fund)
Ronald Swaisgood, PhD, Allyson Walsh, PhD and Mike Wallace, PhD, San Diego Zoo Global
Influence of Male Physiology and Environmental Factors on Breeding Success and Population Sustainability for Zoo Managed Snow Leopards (Uncia uncia) (CGF)
Jason Herrick, PhD, National Foundation for Fertility Research
Rachel Santymire, PhD, Lincoln Park Zoo
Cheryl Morris, PhD, Omaha's Henry Doorly Zoo and Aquarium
Keeping Western Pond Turtles SAFE in Mountain Lake: A Community Collaboration (Disney Conservation Fund)
Jessie Bushell, San Francisco Zoological Gardens
Keeping Whooping Cranes Safe (Disney Conservation Fund)
Julie Langenberg, DVM, International Crane Foundation
Lale'enok: Conservation through Coexistence (Disney Conservation Fund)
S. David Jenike, PhD, Zoological Society of Cincinnati (dba Cincinnati Zoo & Botanical Garden)
Ranavirus Surveys in Wild Communities of Reptiles and Amphibians (CGF)
Matthew Allender, DVM, PhD, College of Veterinary Medicine, University of Illinois at Urbana-Champaign
Reducing Human-Carnivore Conflict in Southern Tanzania through Educational Park Visits
(Disney Conservation Fund/CGF)
Amy Dickman, PhD, Wildlife Conservation Research Unit, University of Oxford
Saving Conflict Elephants in Myanmar--Using Temporary Electric Fences to Reduce Human-Elephant Conflict (Disney Conservation Fund/CGF)
Peter Leimgruber, PhD and Christie Sampson, PhD, Smithsonian Conservation Biology Institute, National Zoological Park
Spatial Dynamics of Nassau Grouper (Epinephelus striatus) Spawning Aggregations, Abundance, Population Connectivity and Reproductive Output in the Bahamas (Disney Conservation Fund)
Kristine Stump, PhD and Charles Knapp, PhD, John G. Shedd Aquarium
Strengthening Przewalski's Horse Populations in Hustai Nuruu National Park (Disney Conservation Fund/CGF)
Melissa Songer, PhD, Smithsonian National Zoological Park
Kate Jenks, PhD, Minnesota Zoo
The Tortoise Conservation Center: the Final Component in TSA Confiscation to Reintroduction Strategy for Southern Madagascar's Critically Endangered Tortoises (Disney Conservation Fund)
Rick Hudson, Fort Worth Zoo
Understanding Habitat Quality for the Desert Tortoise for the Purposes of Mitigation and Habitat Protection (CGF)
Melia Nafus, PhD and Ronald Swaisgood, PhD, San Diego Zoo Global
Wildlife and Lead Outreach Initiative (Disney Conservation Fund)
David Shepherdson, PhD and Grant Spickelmier, Oregon Zoo
"Youth for Lemurs" Global Conservation Education Program (Disney Conservation Fund)
Tiana Rahagalala, Wildlife Conservation Society
About AZA
Founded in 1924, the Association of Zoos and Aquariums is a nonprofit organization dedicated to the advancement of zoos and aquariums in the areas of conservation, animal welfare, education, science, and recreation. AZA is the accrediting body for the top zoos and aquariums in the United States and seven other countries. Look for the AZA accreditation logo whenever you visit a zoo or aquarium as your assurance that you are supporting a facility dedicated to providing excellent care for animals, a great experience for you, and a better future for all living things. The AZA is a leader in saving species and your link to helping animals all over the world. To learn more, visit http://www.aza.org