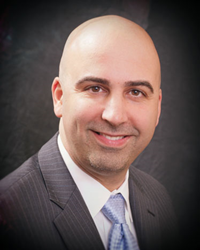 I am honored to be a part of this year's ACAMS conference, which will be the largest AML conference in history.
Red Bank, NJ (PRWEB) September 25, 2015
Steven Trigili, CAMS ©, Chief Compliance Officer of Garden State Securities, Inc., will be a guest speaker at the ACAMS 14th Annual AML & Financial Crime Conference in Las Vegas, Nevada from September 28-30, 2015. Trigili, who serves on the Task Force of this year's ACAMS conference, will be a presenter in a session entitled "FINRA's Fines and Lessons for Securities Firms." He will also be a key speaker for developing a cost-effective compliance department by leveraging resources both inside and outside the firm.
Mr. Trigili is a seasoned compliance officer with over 20 years of experience in the industry. His primary function as a compliance officer is to identify, assess and report on risks associated with a broker dealer or investment advisor's compliance program. A recurring speaker at industry conferences for over 10 years, Mr. Trigili's focus is in small- to -mid-sized brokerage firm compliance programs and anti-money laundering policies and procedures.
Steve, a Certified Anti-Money Laundering Specialist, has been with GSS for six years. Previous to GSS, he worked for nine years on Wall Street, where he served as CCO of another broker-dealer and investment advisor. His role at GSS offers him the opportunity to implement change on a large scale, and assist the firm in its growth while maintaining a strong culture of compliance throughout the organization.
Garden State Securities, Inc.(GSS) is a full service, independent broker/dealer and registered investment advisor. Founded in 1980, GSS has been providing investment banking, financial advice, and investment solutions to small businesses, corporate executives, and individual investors.