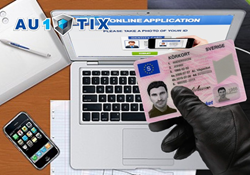 AU10TIX BOS is a significant advancement in the market, and we want to be among the first to utilize it.
Nicosia, Cyprus (PRWEB) September 30, 2015
With the AU10TIX BOS service integrated into its workflow, Z.com Trade is able to utilize the market's most advanced ID authentication and record generation service, allowing it to have customer submitted ID documents recognized, qualified, extracted and authenticated within seconds. Replacing and augmenting back office work with the market's only multi-factor ID authentication and processing technology, the service will enable Z.com Trade to carry out its onboarding operations in a way that is customer-friendly in terms of speed, whilst remaining compliant with its regulatory and legal obligations.
AU10TIX BOS can carry out the broadest and deepest range of ID forgery, tampering and validation checks thus increasing fraud protection and strengthening regulatory compliance. At the same time, thanks to 100% end-to-end automation, Click & Go simplicity and seconds-fast response time optimize customer experience and increase conversion success chances. In addition, with AU10TIX BOS in place back office work can be significantly more effective and efficient, reflecting also on overall operating efficiency.
Nick Cropper, General Manager at Z.com Trade, commented: "We are committed to implementing the best technology that will shape and ensure the long-term future of our industry, which is why it was important for us to find the best possible solution for Secure Customer Onboarding. We chose AU10TIX BOS as it meets all of our requirements for security and compliance, and it does so markedly better than any other solution available. AU10TIX BOS is a significant advancement in the market, and we want to be among the first to utilize it."
"We feel that companies like Z.com Trade who invest in technology such as ours build a strong foundation for long-term success in the Forex market, by communicating their commitment to security and compliance to customers," says Ron Atzmon, Managing Director of AU10TIX. He added, "Experts say that survival and growth in the Forex market are a lot to do with customer service experience, security, compliance and operating efficiency, and these were the key criteria upon which BOS was built. Z.com Trade benefit from a technology that looks deeper into ID images, can handle sub-optimal image quality better, can do it all 100% automated, and can stay within the single digit seconds speed. We welcome Z.com Trade aboard and hope to contribute to their success."
"We orient ourselves as power multiplier to regulated markets," says Ofer Friedman, VP Marketing of AU10TIX: "Even the best back office operations have their limits. And that limits are especially challenged when you've got a global, high volume business. AU10TIX BOS is a smart decision support system for these kinds of businesses. It replaces and augments back office operations, enabling them to focus better on what warrants focusing, alerting them on any potential issues and at the same time streamlining customer service to new levels. In a way we help push the glass ceiling of efficiency and effectiveness."
(1) Based on trading volume of GMO CLICK Securities Inc., reported as the world's largest retail forex provider by volume in the Forex Magnates Quarterly Report for Q2 2015
About the GMO CLICK Holdings Group
GMO CLICK is one of the largest FX and CFD providers in Japan, offering a comprehensive range of financial instruments covering stock trading, foreign exchange, futures, options and CFDs to retail investors. The group's mission is to create trading technology and conditions that combine the lowest costs and the greatest ease-of-use possible.
Building on its success in the Japanese market, the Group expanded from Tokyo to establish an international presence in other major financial centres of London and Hong Kong, bringing its services to traders worldwide. For further information, please visit: http://www.gmo-click.com/en/
Part of the GMO Internet Group which recently announced its new global brand "Z.com", the UK-based subsidiary of GMO CLICK will be using the service name "Z.com Trade." For further information, please visit: https://trade.z.com/uk
GMO-Z.com Trade UK Limited is authorised and regulated in the UK by the Financial Conduct Authority (firm reference number 622897).
About Z.com
Z.com is the global brand of the Japan-headquartered GMO Internet Group, which provides a comprehensive range of internet services including trading, domains and hosting. One of only three single-character domain names available with the .com top-level domain, Z.com represents the group's leading range of products and services and commitment to delivering added value to the lives of internet users worldwide. http://z.com/en/
About AU10TIX
AU10TIX Limited, a fully owned subsidiary of ICTS International N.V, deals with the authentication and digitization of identifying documents including Passports, identity cards, driving licenses and other complementary identifying documents. The company specializes in implementing hardware & software based applications used for scanning, identifying, content retrieval, authentication and validation of identifying documents. AU10TIX is a pioneer of all-channel (front-end and online) ID authentication and processing solutions. The company's products drastically reduce identifying document-based fraud, reducing the costs associated with client processing and enabling effective regulatory compliance, while making the sales and support operations speedier and considerably more efficient.
For more information, visit http://www.au10tix.com
About ICTS International N.V.
ICTS specializes in the development and implementation of innovative security concepts and solutions designed to meet the needs of a variety of industries, mainly aviation transportation, border control and sensitive facilities. ICTS International benefits from over two decades of expertise and international operational experience in transportation security, with a particular emphasis on high-risk environments, passenger processing transactions and the integration of security services to provide a comprehensive security solution. It also offers a wide variety of customized training programs, tailored procedures and a wide range of security consulting services. The company has developed and implemented unique technological solutions, based on its comprehensive approach to security, designed to enhance the level of security while accelerating the security check process.
For more information, visit http://www.icts-int.com
This press release contains "forward-looking statements" within the meaning of the Private Securities Litigation Reform Act of 1995, regarding the Company's business strategy and future plans of operations. Forward-looking statements involve known and unknown risks and uncertainties, both general and specific to the matters discussed in this press release. These and other important factors, including those mentioned in various Securities and Exchange Commission filings made periodically by the Company, may cause the Company's actual results and performance to differ materially from the future results and performance expressed in or implied by such forward-looking statements. The forward-looking statements contained in this press release speak only as of the date hereof and the Company expressly disclaims any obligation to provide public updates, revisions or amendments to any forward-looking statements made herein to reflect changes in the Company's expectations or future events.
Contact:
GMO-Z.com Trade UK
Nick Cropper, General Manager - Marketing and Client Service Operations Division
Email: nick(at)z.com
Tel.: +44 (0)203 440 7723
AU10TIX
Ofer Friedman, VP Marketing
Email: ofer.friedman(at)au10tix.com
Tel.: +357 (22) 007698
ICTS International NV
Alon Raich
Email: mail(at)ictsinternational.com
Tel.: +31-20-716 3421