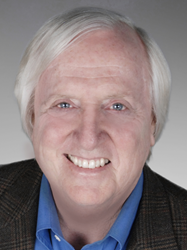 Organic growth in today's market requires valued engagement because today's customer, with rising expectations, expects his or her experience to even better than the previous one," says Bell.
Lake Oconee, Georgia (PRWEB) September 29, 2015
National Customer Service Week (October 5-9) is right around the corner and customers are practically screaming at the top of their lungs that they are sick of customer service as we know it. Gallup's latest research continues to back the foresight of best-selling author and acclaimed customer service guru Chip Bell. Bell reveals through his books, his blogs as well as keynote presentations that today's customer yearns for remarkable service. While National Customer Service Week is notoriously a time to celebrate customer-focused professionals and revisit strategies for best practices, Bell along with Gallup's latest Customer Engagement Score (CES) data proves that the lifeline to a company's survival is turning attention and efforts to engagement—the customer's emotional connection with your company.
In tune with National Customer Service Week and his research with his latest book "Sprinkles: Creating Awesome Experiences Through Innovative Service," Bell offers three essential rules for going beyond the current standards to breed engagement when serving customers in today's often mediocre service world.
1. Laugh With Them: Some of the most impressionable memories are made when we have a good chuckle. Bell shares this is no different with our customers. "Whether it is on the ground or through strategic advertising, study your customers interests and lifestyles then find out what makes them smile," he says. "A rather disengaged customer may just recognize the difference in energy and be won over," he adds. Bell will expand upon this tip further on his blog next week with examples such as Dollar Shave Club's wacky viral campaign that ultimately resulted in exponentially increased customer engagement and loyalty.
2. Celebrate With Them: Customers love it when you pay homage to what is important to them. Bell says, "Don't wait for your customers to have to wear an "Ask Me About My Granddaughter" button. This National Customer Service week, find ways to learn the target of their affinity and add it to your list as well! Then, keep that practice going all year long!" Recognizing milestones of your customers is a no-fail way to build emotional connection and create true believers.
3. Use Your Crystal Ball For Them: Pay attention to the outcome after the outcome. He shares an example, "Nordstrom is famous for pursuing the "outcome after the outcome" effect. It is all about trying to guess what is beyond the purchase." Bell says that it is all about playing out in your mind the possibilities of what customers will be doing, thinking, and feeling after you have met the customers' presented needs. Such a small gesture could take a disengaged customer and turn them into a true believer in your brand.
If you want to stay in business, Bell warns not to take customer engagement lightly. Companies cannot keep doing what has been done for decades. It affects every aspect of a successful business, but most importantly the bottom line because today's world provides a vast array of competitors and options. "Organic growth in today's market requires valued engagement because today's customer, with rising expectations, expects his or her experience to be even better than the previous one," says Bell. Gallup's most up to date CES report backs Bell's insight noting that truly engaged customers will spend more across a wide variety of industries and that traditional customer service programs no longer are effective. Bell will expand upon these three tips as well as provide seven additional ones on his blog at ChipBell.com during National Customer Service Week (and the week before).
About the Author
Chip R. Bell is a renowned keynote speaker and the author of several best-selling books. Global Gurus ranked him both in 2014 and 2015 as the #1 keynote speaker in the world on customer service. He has appeared live on CNN, CNBC, ABC, Fox Business, Network, Bloomberg TV, NPR and his work has been featured in the Wall Street Journal, Fortune, Forbes, USA Today, Fast Company, Inc. Magazine, Entrepreneur Magazine and Businessweek. Chip Bell's latest book, "Sprinkles: Creating Awesome Experiences Through Innovative Service," offers a gourmet banquet of ways that today's companies can devise ways to cost-effectively surprise and delight customers with every experience. "Sprinkles" has been a strong seller, ranking in the top 15 best-selling books on Amazon in the Customer Service category, and recently won a 2015 Gold Ink Award from Printing Impressions magazine for hardcover book design.
About National Customer Service Week
In an effort to create a bond between the customer and the U.S. companies with whom they are doing business, the International Customer Service Association created National Customer Service Week in support of its mission to recognize and reward individuals who provide service to customers as the primary function of their job. In 1991, the ICSA worked with the United States Congress in an effort to recognize this event as an annual national event. The event takes place the first full week in October, and is celebrated in a variety of ways by service-focused companies, industries, associations and advocates, like Bell. This year, National Customer Service Week is celebrated October 5-9, 2015.