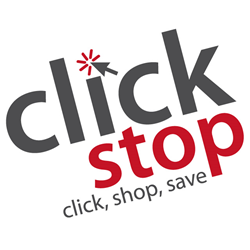 Urbana, IA (PRWEB) September 25, 2015
Clickstop president and CEO Tim Guenther was recognized as "Entrepreneur of the Year" at Junior Achievement of Eastern Iowa's 2015 Corridor Business Hall of Fame event on September 24th in Cedar Rapids.
The event, held at the Cedar Rapids Marriott, honored Guenther, along with the 2015 Laureates: Jack B. Evans, President, Hall-Perrine Foundation; Stephen C. Gray, Chairman, Gray Venture Partners; Ron Olson, President, Paulson Electric Company.
Junior Achievement helps young people recognize how their talents and abilities can create better lives for themselves and those around them. The Business Hall of Fame honors area business people who have shown, by example, the importance of achieving a high level of success both personally and professionally.
In speaking to the audience of 650, Guenther stressed the importance of a positive and enjoyable workplace culture, citing that his company's strategy involves attracting high-performing people and placing them in a positive environment where they can accomplish their professional goals while still balancing their personal lives.
Clickstop was founded in 2005 when Guenther launched the company's first- and now largest brand- USCargoControl.com. The rapid growth of the business has pushed beyond an E-commerce platform and now includes a soaring business-to-business customer base thanks to a growing focus on building long-term relationships with customers.
In 2012, Guenther saw an opportunity to build assemblies like ratchet straps and cargo nets for US Cargo Control, rather than importing products, as a way to ensure quality and create jobs in the area. Since then, the brand's customer base, product lines and manufacturing sector have boomed.
Over the past decade, the company has grown from a handful of employees to more than 120. Clickstop also owns and operates five additional brands with products ranging from reflective insulation to fasteners for the construction industry. Employees at the company's Urbana headquarters manage everything from product sourcing to website development to phone sales and shipping.
To accommodate the growth, a multi-million dollar building expansion is planned for groundbreaking in October, bringing an estimated 100 new jobs to the area by the end of 2018.
###
About Clickstop, Inc.
Clickstop is the parent company of a suite of brands based in Urbana, Iowa. Its focus on great workplace culture has landed the company multiple work environment-focused awards including two first place achievements as the Coolest Place to Work. Clickstop brands serve diverse markets, with products that include cargo control and moving supplies, energy efficient insulation products, fasteners, and home organizing solutions. For more information visit Clickstop.com.