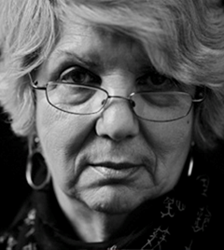 Marsha Linehan has received several distinguished lifetime achievement recognitions for her clinical and research contributions to the field of behavioral health
West Palm Beach, Florida (PRWEB) September 28, 2015
Foundations Recovery Network, an innovative behavioral health treatment provider, is proud to announce the start of its 43rd national conference by hosting the groundbreaking professor and clinician Marsha Linehan as a featured keynote speaker at the Moments of Change conference. Moments of Change brings together leading experts specializing in the fields of addiction and mental health treatment. The conference is being held in West Palm Beach, FL., September 28 – October 1, 2015, at The Breakers Resort.
Marsha M. Linehan, Ph.D., ABPP, is Professor of Psychology, Adjunct Professor of Psychiatry and Behavioral Sciences at the University of Washington and Director of the Behavioral Research and Therapy Clinics, a consortium of research projects developing new treatments and evaluating their efficacy for severely disordered and multi-diagnostic populations. Her primary research is in the application of behavioral models to suicidal behaviors, drug abuse, and borderline personality disorder. She is also working to develop effective models for transferring efficacious treatments from the research academy to the clinical community. She has received numerous awards, including several distinguished lifetime achievement recognitions for her clinical and research contributions to the field of behavioral health.
Moments of Change is an annual conference designed to supply professionals with the information, skills and resources to address the growing needs of an ever-diversifying patient base. Focusing on intervention, process addictions, specialty populations, trauma and severe mental health conditions, this conference can help treatment professionals of all backgrounds stay informed about the most recent behavioral health trends, current therapy methods and best practices for working with treatment-resistant patients and their families to provide long-term recovery. In all, over 45 speakers will present content incorporating evidence-based treatment therapies.
For more information about the conference, please visit http://www.FoundationsEvents.com.
About Foundations Recovery Network:
Headquartered in Nashville, TN, Foundations Recovery Network is one of the premier organizations for treating those with co-occurring addiction and mental health disorders. FRN's treatment facilities include Michael's House in Palm Springs, CA; The Canyon in Malibu, CA; The Oaks at La Paloma in Memphis, TN and Black Bear Lodge in Sautee, GA; as well as full-service outpatient treatment centers in Atlanta, GA; Santa Monica, CA; Memphis, TN; Nashville, TN; San Francisco, CA; San Diego, CA; and Palm Springs, CA.
All Foundations Recovery Network treatment centers practice a system of care that treats co-occurring disorders in a fully integrated approach for lasting recovery. For more information, please visit http://www.foundationsrecoverynetwork.com.
# # #