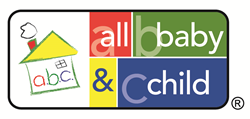 ABC Kids Expo is the must attend baby and child trade show in North America
(PRWEB) September 30, 2015
Just a few weeks from now, the world's largest industry trade show for baby and juvenile products will open its doors to the 13th annual ABC Kids Expo taking place at the Las Vegas Convention Center from October 18 - 21, 2015. All Baby and Child Corporation is busy preparing for the spectacular, industry-only event. The baby and juvenile industry is a billion dollar business and ABC Kids Expo 2015 will exhibit just that! The expo will occupy about one million feet of exhibit space, drawing nearly 15,000 people from all over the world to see manufacturers unveil the latest and greatest new products and product line extensions in front of independent retailers, online and mass retail buyers. This year, ABC Kids Expo is expecting to draw celebrity moms and moms-to-be as well, including:

Ali Landry – actress, wife, mom of 3, and founder of Favored.by – an app that helps moms buy better products.
Jenn Brown – Emmy Award winning television host, lifestyle blogger, wife, and new Mom! This past summer you saw Jenn on the sidelines of NBC's hit primetime summer show American Ninja Warrior.
Rachel Reilly – television personality who appeared in two seasons of the CBS television series Big Brother, winning its thirteenth season in 2011. Reilly met her husband, Brendon Villegas, on Big Brother and they are expecting!
Renée Herlocker – one of the fastest rising sports and entertainment hosts in the business. Renée is a lifestyle blogger and mom of one.
As if these special attendees aren't enough, ABC Kids Expo 2015 will also showcase nurseries inspired by a few buzzworthy celebrities – Kim Kardashian, Mila Kunis, Princess Charlotte ("The Royal Baby") and Rachel Zoe – designed by Vanessa Antonelli, celebrity nursery designer and owner of specialty store Nessalee Baby! The celebrity nursery event will take place during the ABC Kids Expo with a contest that will include a full nursery giveaway to 4 lucky parents-to-be. The contest will run on social media for 15 days with posts calling out the participating ABC Kids Expo exhibitors as part of these amazing celebrity-inspired nurseries. The celebrity nursery contest provides consumers with "insider access" to the trade only event via Twitter, Facebook and Instagram! All consumers have to do is show off their bump with a photo and use hashtags #AbcCelebNursery and #ABCKids15.
Another way ABC Kids Expo is allowing consumers to be part of the exclusive action is via a TweetUP with Jamie Grayson, an industry celebrity and baby gear expert known as The Baby Guy NYC. The TweetUP will take place on Monday October 19.
Once again, ABC Kids Expo has partnered with the Juvenile Product Manufacturers Association (JPMA) in hosting the JMPA Innovation Awards competition. JPMA receives more than 100 submissions from ABC Kids Expo exhibitors for consideration in the competition, which features awards in nine product categories as well as the popular "JPMA Parent's Pick Award".
About ABC Kids Expo:
ABC Kids Expo is produced by All Baby & Child Corporation, which is a non-profit 501 (c) (6) organization. The show is currently in its 13th year. In addition, All Baby & Child Corporation produces the annual Spring Educational Conference & Trade Show and international pavilions in partnership with renowned events in the UK, Shanghai and Singapore. As a non-profit corporation, All Baby & Child Corporation has, over the years, donated millions of dollars to children's charities. Current recipients of funding include First Candle, Cribs for Kids, Our Military Kids and Kids in Distressed Situations (KIDS). The new recipient this year is the Pediatric Cancer Research Foundation. Additionally, KIDS receives thousands of dollars of in-kind donations each year from All Baby & Child event exhibitors. The ABC Kids Expo event has consistently received awards for one of the fastest growing events nationwide. For more information, visit http://www.theabcshow.com.
#####