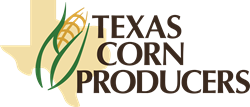 Our state benefits from the fresh perspectives these leaders gain from national industry involvement.
Lubbock, Texas (PRWEB) September 29, 2015
Seven Texas farmers were recently chosen to serve in key advising positions for the National Corn Growers Association, bringing a Texan perspective to vital teams that guide programs carrying out the organization's policies and priorities.
NCGA relies on a strong group of farmer leaders for the organization to thrive and serve its purpose as a nationwide representation of one of the largest agricultural segments of the United States. The NCGA Corn Board recently determined the farmers who will serve as the core influencers for the association by announcing the members and leaders of its action teams, committees and working groups for the 2015 fiscal year, which begins next month.
The group selected four Texas farmers for various positions within these groups. The following producers were selected for NCGA Action Teams:

Grower Services Action Team – Aaron Martinka of Buckholts, Texas
Public Policy Action Team – Joe Reed of Kress, Texas
Production and Stewardship Action Team – Jim Sugarek of Beeville, Texas
Production and Stewardship Action Team Participant – Charles Ring of Sinton, Texas
Trade Policy and Biotechnology Action Team – Chad Wetzel of Sherman, Texas
Corn PAC – Susie Spurlock of Stratford, Texas
Wesley Spurlock, current NCGA board member and Texas Corn Producers Board director from Stratford, Texas, was elected as first vice president of the organization earlier this year. In addition to this role, he will serve on the Finance Committee, the NCGA Foundation, and on the National Corn-to-Ethanol Research Advisory Board. Spurlock will continue to serve on the Commodity Classic Joint Venture Committee as co-chair for the 2016 event that is jointly hosted by NCGA, American Soybean Association, National Association of Wheat Growers, and National Sorghum Producers for farmers from across the nation.
"We're thrilled to have Texan farmers eager to serve at the national level through these action teams and committees," TCP Executive Director David Gibson said. "We have several new leaders getting more involved, as well as more tenured leaders in our industry. Our state benefits from the fresh perspectives these leaders gain from national industry involvement. It's notably as beneficial for those at the national level to appreciate the unique perspective our state's farmers bring to the table."
Additional information on the action teams is available at http://www.ncga.com or visit http://www.TexasCorn.org for state-related industry information.