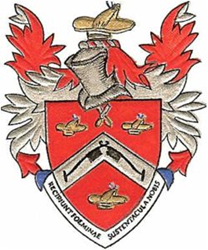 London, UK (PRWEB) September 29, 2015
Cubes in SpaceTM, a program series from idoodlelearning inc., which offers global design competitions at no cost for students 11-18 years of age to develop STEM-based experiments for launch into space and the Worshipful Company of Pattenmakers, a City of London Livery Company which was awarded its Royal Charter in 1670, have partnered together to bring two time NASA Space Shuttle Payload Specialist Dr. Roger Crouch to London to share his space experiences with students and adults throughout London in early October.
Dr.Crouch, who flew on NASA's Space Shuttle missions STS-83 and STS-94 will be sharing his thoughts and experiences with circa 400 students from London schools during a free lecture on 9th October. The intention of the lecture is to enable students to hear from someone who was driven from an early age to follow his dreams to fly to space in spite of numerous obstacles, and hopefully to inspire them to consider science, technology, engineering and maths (STEM) subjects in new ways.
Additionally, Dr Crouch will also be addressing an audience at The Royal Society on 13th October with a lecture entitled "Space: From Then to When". This lecture will cover a brief history of human space flight, his journey to space on the NASA Space Shuttle, current explorations, and what will be involved as humans leave their planet of origin.
Also during his visit to London, Dr. Crouch will help launch the 2016 Cubes in Space Program. In its third year, this STE[A]M-based global education program provides students a no-cost opportunity to design and compete to launch an experiment into space. Utilising formal or informal learning environments, students and educators will be exposed to engaging content and activities in preparation for the design and development of an experimental payload to be integrated into a small cube (Cube). These Cubes will be launched into space via sounding rocket from NASA Wallops Flight Facility on Wallops Island, VA in late June 2016 or into near-space on a high altitude balloon launched from a facility in Medellin, Colombia in May 2016 by the program's partner Ideatech.
Proceeds from the Royal Society event will be used to help fund the student's lecture and remaining proceeds will be for the benefit of the Pattenmakers Company Charitable Trust
-- 30 –
About The Worshipful Company Of Pattenmakers
The Worshipful Company of Pattenmakers is a City of London Livery Company which was awarded its Royal Charter in 1670, but the Company is first recorded as a trade association for the makers of pattens in 1379 and the trade itself dates from the 12th century or earlier.
Pattens were under-shoes designed to be worn outdoors and to lift the wearers and their shoes and ladies' dresses above the mud and grime of early streets.
Today the Pattenmakers' Charitable Foundation has developed a new role in funding the design and bespoke fabrication of orthopaedic shoes, particularly for the UK's injured servicemen. The Company's main focuses of activity are charity, fellowship and participation in the life of the City of London.
For more information please visit us at: http://www.pattenmakers.co.uk
For media inquiries, please contact:
clerk(at)pattenmakers.co.uk
+44 (0)1622 842440
About idoodlelearning inc.
idoodlelearning inc., a global education company that prepares students to become 21st century learners, workers, and citizens by bridging the gap between traditional and digital learning. The company is based in Ottawa, Canada, London, England and Virginia Beach, USA and has a portfolio of educational solutions which are installed in over 8,000 schools representing 4,000,000 students in more than 30 countries.
For more information please go to http://www.idoodlelearning.com
About Cubes in SpaceTM
Cubes in Space™ (CiS), a global STE[A]M-based education program for students (ages 11-18), provides a no-cost opportunity to design and compete to launch an experiment into space. CiS has been engaged hundreds of teacher and thousands of students in 22 countries around the world.
For more information please visit http://www.cubesinspace.com