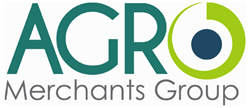 We are excited to join the AGRO Merchants family. They understand how important customer relationships are to the business and the time and effort needed to sustain them.
Atlanta, GA, USA (PRWEB) October 02, 2015
AGRO Merchants Group announced the addition of Nordic Logistics and Warehousing, LLC, located in Atlanta to its portfolio. The company's latest partnership with Nordic meaningfully expands its North American footprint and value-added service offerings, and adds Savannah as another key U.S. port of entry/exit for its global customers. The deal will add a total of 12 facilities, 70 million cubic feet of refrigerated and frozen space, and 218,000 pallet positions to the AGRO network – making it the 5th largest global 3rd party temperature-controlled provider.
Chris Hughes, President of AGRO Merchants North America said, "Nordic is a highly-regarded leading provider of value-added temperature controlled distribution services in the Southeast U.S. They are a company with whom we share a similar strategic vision of planned growth, customer focus, innovative services, and dedicated solutions. Nordic's customers will greatly benefit from AGRO's global footprint. This investment is highly strategic for us, as it adds the Port of Savannah to our existing U.S. port trade network of Philadelphia, Oakland, Charleston, and our planned investments in the Gulf Coast and Southern California. Further, it will allow AGRO to leverage Nordic's existing investments in common back office systems and technology solutions for the benefit of our wider North American operations. We look forward to integrating Nordic's customers, employees and partners into our network."
Don Schoenl, President and CEO of Nordic stated, "We are excited to join the AGRO Merchants family. They understand how important customer relationships are to the business and the time and effort needed to sustain them. AGRO's global strategy will allow us to expand services and capacity to our customers. Through this partnership, we will continue to offer extensive regional coverage, and continue to aggressively invest in new capabilities and technology."
Neal Rider, CEO of AGRO Merchants said, "We welcome Don and the Nordic team to AGRO. Don will further bolster our executive team and will oversee the newly combined North America operations. This will enable us to have Chris focus on the development of our global customer relationships and solutions – which is at the core of our strategy."
About Nordic Logistics and Warehousing
Nordic is a multi-region cold chain provider composed of more than 70 million cubic feet of flexible, temperature controlled storage delivering dedicated solutions to the ever-changing needs of customers. Nordic specializes in end-to-end services, including import/export product handling, transportation, temperature-controlled warehousing, blast freezing, and state-of-the-art warehouse management and related technology. The Nordic network currently serves major markets in the Southeast, providing logistics solutions to manufacturers, retailers and food service operators across the region.
About AGRO Merchants Group
AGRO Merchants Group owns and operates 49 facilities in 8 countries across the US, Europe, and Latin America, with nearly 700,000 square meters of cold storage. The company is focused on providing innovative cold chain solutions on a global basis by partnering with the highest quality family-operated businesses and creating new, reliable, and integrated trade networks to help its customers grow. AGRO invests in modern assets, industry-leading technologies, and value-added service offerings to ensure the highest quality supply chain management standards in the industry.
For additional information, please visit AGRO's website at http://www.agromerchants.com.
AGRO Merchants Group Press Contact:
U.S.:
Steve Denker
TopRight Partners
950 East Paces Ferry Road
Atlanta Plaza, Suite 2195
Atlanta, GA. 30326
sdenker(at)toprightpartners(dot)com
+1 404 631 6929 x103
Europe:
Bart van de Glind
Benedenboven
Parmentierstraat 9
3772 MS Barneveld
Netherlands
bart(at)benedenboven(dot)nl
+31 (0) 342 411 311
Latin America:
Fabiana Macedo
Punto Comunicações Multimeios
478, Ministro Godói Street
Room 11
São Paulo, Brazil 05015-000
fabiana(dot)macedo(at)puntocomm(dot)com(dot)br
+011 55-11-3868-3252