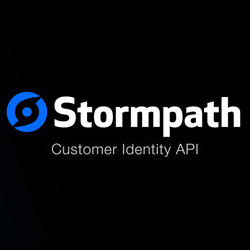 It saved our team time, and means we won't have to reinvent the wheel with each new application.
SAN MATEO, Calif. (PRWEB) September 30, 2015
Stormpath, the leading Customer Identity API, announced today that it has raised $15 million in Series B financing. The round was led by Scale Venture Partners, with participation from prior investors, including New Enterprise Associates and Pelion Venture Partners. The investment allows Stormpath to scale its business to support the fast-growing demand for its powerful Identity API for web applications and services. Andy Vitus, Partner at Scale Venture Partners, will be joining the company's board.
With the emergence of mobile, IoT, and API technologies, the need for customer identity as a service has never been greater. User workloads, including authentication and authorization, are time-consuming, introduce risk and distract teams from core product development. In order to meet the enterprise's high expectations for customer experience and security, Forrester recommends that businesses "dump home-grown approaches for managing customer identities," in favor of services like Stormpath. [1]
"We have long advocated for developer services as one of the easiest ways for software engineering teams to gain efficiency," said Vitus. "For almost as long, we have kept an eye out for a company that handles the authentication and authorization of an application's users. Stormpath elegantly centralizes identity into a service, enabling developers to focus on building the application they imagine."
A pioneer in the Customer Identity API space, Stormpath, launched in 2011, powers customer identity infrastructure for thousands of web applications and services from startups to the enterprise. The API and supporting libraries offer software teams a complete identity layer that reduces security risk and allows them to launch products faster. It can connect a user's identity across applications, services and devices to give customers a seamless experience across one or many digital products and devices.
"Stormpath handles the Single Sign-On across our properties and worked closely with our dev team. It saved our team time, and means we won't have to reinvent the wheel with each new application," said Chris McCooey, VP of Engineering, Media at Purch, the publisher of sites such as Tom's Hardware.
Built by security experts, Stormpath has focused heavily on system security and performance to support unpredictable customer workloads across devices. With support for multiple authentication types (Web, Mobile, API or IoT) and a best-in-class authorization support, Stormpath offers software engineering teams a complete and reliable user infrastructure they can reuse across applications.
"We are seeing a rapid expansion of web and mobile services," said Alex Salazar, Stormpath CEO. "Companies everywhere must offer digital services to win customer attention, and they must be prepared to scale that customer experience without warning. The Stormpath Identity API allows businesses to launch their web applications and services faster, and with better user security. This funding will allow us to meet the rapidly growing customer demand and support a wider range of programming frameworks and developer communities."
About Stormpath
Stormpath helps developers launch applications and services faster with an Identity API that includes everything from user registration, password reset, authorization and user data storage to more advanced features like single sign-on and token authentication. Stormpath is a complete Identity layer that a developer can implement in minutes across applications: Web, Mobile, API or IoT.
For more information, please visit https://stormpath.com
Contact
Claire Hunsaker
(650) 539-8051
claire(at)stormpath(dot)com
@gostormpath
[1] Forrester Market Overview: Customer Identity And Access Management (CIAM) Solutions, August 4, 2015