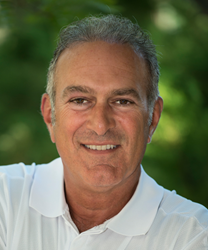 "I am proud that I have been nominated and recognized as a finalist for Mortgage Banker of the Year. I cannot convey how much this means to me.
(PRWEB) October 01, 2015
Inlanta Mortgage is proud to announce that four of their employees have been nominated for the Wisconsin Mortgage Bankers Association's (WMBA) 1st Annual Best in Business Awards. Nominations for the Best in Business Awards were submitted by mortgage professionals to recognize their colleagues for their knowledge, hard work, and dedication to the mortgage industry. Inlanta's own Jim Snyder, Yvette Clermont, Cindy Klimek, and Nicholas DelTorto have been selected as finalists for this year's awards.
Jim Snyder is a finalist for the Best Loan Originator for the Milwaukee Chapter category. Snyder is a 20-year Inlanta veteran and has been a long-standing member of the Inlanta Advisory Board. Snyder's nomination comes as no surprise. He is highly respected by his peers, and other branch managers and Inlanta's senior leadership team frequently ask him for consult.
Yvette Clermont is a finalist for the Best Loan Originator for the Northeast Chapter category. Clermont is a mortgage dynamo, operating locations in both De Pere, WI and Lakewood Ranch, FL. Besides her demanding origination business, Yvette also finds time to work on behalf of MORPAC as a member of the Steering Committee for the National MBA (Mortgage Bankers Association), helping to raise funds and positively impact mortgage legislation on behalf of our industry.
Cindy Klimek is a finalist in the Best Mortgage Operations for the Northeast Chapter category. Klimek is one of Inlanta's newest team members. Located at the recently opened Inlanta Mortgage branch in Green Bay, Cindy is an integral part of co-managers Dave Hartman and Eric Johnson's production business.
Inlanta Mortgage President Nicholas DelTorto has been nominated as the WMBA's Mortgage Banker of the Year. When asked about his nomination, DelTorto said, "I am proud that I have been nominated and recognized as a finalist for Mortgage Banker of the Year. I cannot convey how much this means to me. Being nominated by my peers and among other highly respected and professional colleagues such as Scott Fletcher and Michael Kellman is truly an honor in itself."
Congratulations to all nominees. Winners will be announced on October 1st, 2015 at the WMBA Best in Business Awards Ceremony. For more information on Best in Business Awards click here.
About Inlanta Mortgage
Headquartered in Brookfield, Wis., Inlanta Mortgage was established in 1993. The company has grown to 36 branches in 16 states and over 245 employees. Inlanta Mortgage offers Fannie Mae/Freddie Mac agency products, as well as jumbo and portfolio programs. The company is an agency-approved lender for Freddie Mac, Fannie Mae, FHA/VA, FHA 203K and USDA. Inlanta Mortgage also offers numerous state bond agency programs.
Inlanta Mortgage was recently recognized by employees as a Top Workplace in 2015 in the Milwaukee Journal Sentinel. Inlanta has been consistently recognized as one of the "50 Best Mortgage Companies to Work For" by Mortgage Executive Magazine and one of the country's "Top Mortgage Employers" by National Mortgage Professional.
Inlanta's mission is to be the home financing partner that you trust to serve your family, friends and community. Through our family of dedicated mortgage professionals, our commitment is to deliver an exceptional experience. Our unwavering dedication to integrity, honesty and ethics is the foundation of all of our relationships.
Locate an Inlanta Mortgage loan officer at http://www.inlanta.com/locations. Learn more about Inlanta Mortgage branch partnership opportunities or third-party origination solutions at http://www.inlantapartners.com, call 262-439-4260 or email partners(at)inlanta(dot)com.
Inlanta Mortgage, Inc. NMLS #1016. Jim Snyder, NMLS #219027. Yvette Clermont, NMLS #248437.