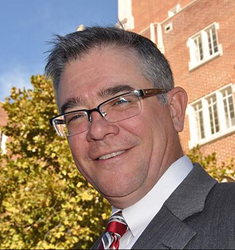 In a very short period of time his leadership has had a transformative influence on our organization.
Plano, Texas (PRWEB) October 01, 2015
ResMan, provider of cloud-based software and services to the multifamily housing industry announced the promotion of Dave McKenna from Senior Vice President of Product Development to Executive Vice President. In addition to his current duties, McKenna will be responsible for the execution of the overall ResMan strategic plan and market-share acquisition. Mr. McKenna will report directly to the principal owners of ResMan, a division of Ensoware LLC.
"Dave brings a great deal of industry experience and proven leadership to ResMan," states Don Behunin, owner and CEO of Ensoware. "In a very short period of time his leadership has had a transformative influence on our organization, and he has lead the development and launch of ResMan Student Housing," states Behunin.
Mr. McKenna, 51, joined ResMan Property Management Software in February 2015 to facilitate the expansion into new market verticals. Prior to ResMan, Mr. McKenna worked in the defense industry leading the creation of cloud-based real-property management systems for the Department of the Army. McKenna also spent thirteen years with RealPage, Inc. managing several multifamily cloud-based housing products.
Dave McKenna received a degree from the University of Oklahoma in Political Science and served for five years as a military intelligence analyst. He also holds an MBA from Chaminade University. Mr. McKenna has managed software and cloud-based products for over twenty years, with experience in the financial services, telecommunication, defense, and multifamily housing industries.
ResMan provides cloud-based property management tools that enhance productivity and profitability of multifamily housing operators and owners. The SaaS provider focuses on Service First in everything, with intuitive software and industry's leading customer experience. ResMan offers solutions for conventional multifamily and student housing providers, as well as on open API actively promoting a best-of-breed solution to meet each customer's unique needs.