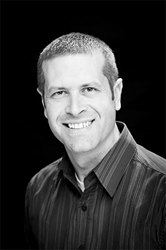 Kennewick, WA (PRWEB) October 05, 2015
In honor of Dental Hygiene Month this October, Dr. Andrew Mohlman with A Family Dental Center, is now pleased to offer the LANAP® protocol for the treatment of patients with gum disease in Kennewick, WA. This treatment option allows Dr. Mohlman, a laser dentist with detailed training in this procedure, to treat his patients in an innovative way in comparison to traditional methods. Patients often experience less bleeding, less tooth sensitivity, and fewer side effects compared to traditional methods of treatment for gum disease.
Gum disease in Kennewick, WA, usually begins as gingivitis, the mildest form of the infection. Unless it is treated and the infection is removed, the gums may be subjected to more damage and infection caused by a condition known as periodontitis. This form of gum disease results in the formation of pockets along the gum line. The gum and bone begin to pull away from the teeth, inevitably creating pockets that accumulate with debris, potentially developing serious infections that may spread throughout the body, which may lead to other forms of disease. As the infection worsens, the gums and bone are further deteriorated and teeth may no longer have the ability to remain secured. This may lead to loosened or missing teeth.
The LANAP® protocol is Dr. Mohlman's recommended treatment to keep periodontitis in check. The procedure is performed using the PerioLase® MVP-7™, a laser specifically designed for use in this treatment method. As a laser dentist, Dr. Mohlman first applies local anesthesia and then inserts the laser into the pockets of the gums. The laser targets infected tissue and bacteria, while leaving healthy tissue intact, so patients experience little pain, swelling or other discomfort. After the doctor seals the pocket against infection, the procedure is complete.
Patients with gum disease in Kennewick, WA, are encouraged to take initiative this October to receive treatment from a laser dentist. Those who are interested in learning more may contact the doctor's office for additional information.
About the Doctor
A Family Dental Center is a general practice offering personalized dental care for patients in Kennewick, WA. Dr. Andrew Mohlman is a graduate of The Ohio State University College of Dentistry, and a BYU alumnus where he studied Communications. Dr. Mohlman believes in continuing education and is diligent about keeping up-to-date with the latest in dental technology in order to provide his patients with the most comprehensive and advanced care. Dr. Mohlman invites anyone interested in learning more about his practice to visit his website at http://www.AFamilyDentalCenter.com or call (509) 590-0072.