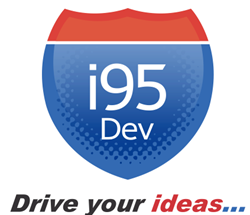 After the terrible experience with another vendor, I have worked with i95Dev for over a year now to great success. The investment that we've made with i95Dev connector has more than paid for itself - Melissa Smith, Montana Silversmiths
Dallas, Texas (PRWEB) October 06, 2015
Located in Columbus, Montana Silversmiths is one of the largest suppliers of Western jewelry, watches and legendary buckles for over 40 years and has made a name for themselves in the rodeo industry. Montana, reached their customers through a network of distributors and suppliers, but they wanted to share this passion of theirs directly with customers. They had an eCommerce store powered by Magento for this, but their existing setup of multiple disconnected systems was costing them a lot of time and money.
Montana Silversmiths, partnered with i95Dev to help them manage their B2C customers easily, expand their reach to international markets and move their B2B customers to the eCommerce platform without increasing their overhead significantly and without compromising on the overall customer experience (both B2B and B2C).
i95Dev took the time to discuss the details of what Montana Silversmiths expected from the experience and to evaluate their existing systems to determine the best options. The approach used was a phased setup that allowed a smoother transition for their customers and the company itself.
Melissa Smith, eCommerce and Sales Manager at Montana Silversmiths, stated, "After the terrible experience with another vendor, I have worked with i95Dev for over a year now to great success. The investment that we've made with i95Dev AX connector has more than paid for itself and we are looking forward to a long term relationship with them - in particular because they are so detail oriented, accommodating and adept at customization."
The first phase of the solution integration involved customizing various business processes, including mapping eCommerce customers and orders into a single account within the Dynamics AX ERP, streamlining their order fulfillment process and decreasing overhead, all while maintaining and managing their eCommerce store and B2C customers. The integration also offered tax support with Avalara integration, partial shipment options and shipment information synchronization.
Vanit Kumar, CEO of i95Dev, commented, "We were excited to help Montana Silversmiths take this important next step toward providing their customers with the experience they truly deserve. We worked hard to help them integrate all of their existing systems to make processes smoother for not only their customers, but their employees as well."
Anyone interested in learning more about the work performed for Montana Silversmiths can visit the i95Dev website or call 1-301-760-7499.