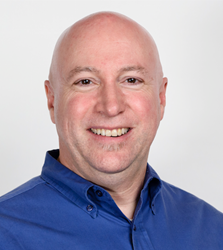 Achieving an optimized maturity model for Procure-to-Pay processes requires addressing both technology and processes
Malvern, PA and Toronto, Canada (PRWEB) October 06, 2015
Dolphin Enterprise Solutions Corporation, an SAP partner and provider of solutions in support of SAP® software, today announced that a high profile utility customer will be presenting at the North American Shared Services Leaders' Summit. The session will discuss improvements in its Accounts Payable department, achieved with the assistance of Dolphin's innovative approach to process improvement. The conference will take place from October 6-8 at The Westin Peachtree Plaza in Atlanta, Georgia, and attendees can visit the Dolphin booth.
The session, which will take place Wednesday, October 7 at 12:00 p.m. ET, will discuss how the customer was able to create a global center of excellence for controlling all of its Accounts Payable department activities by restructuring their business. The result has been a vast improvement in performance, superior match rates and tremendous cost-savings. The session will also discuss how the customer's shared services organization utilizes solutions to successfully manage process change and consolidation, optimize buy-to-pay processes, and stay on top of corporate standards.
"As an innovative solutions provider, Dolphin is able to help organizations lower its costs, improve its cash flow, and mitigate risk in a shared services environment," said Brian Shannon, Principal Business Process Management Strategist, Dolphin. "Achieving an optimized maturity model for Procure-to-Pay processes requires addressing both technology and processes."
Dolphin works with more than a third of FORTUNE 100™ organizations currently deploying SAP solutions. Dolphin's exclusive focus on SAP databases, along with its expertise on process innovation, allow the company to help shared services organizations enact meaningful, long-term organizational changes that grow the bottom line and manage compliance requirements. To learn more about Dolphin's experience and solutions, visit dolphin-corp.com.
About Dolphin:
Dolphin leads the way in business performance improvement for companies running SAP solutions and manages both data and processes. From data and information lifecycle management to end-to-end solutions for procure-to-pay and order-to-cash processes based on SAP software, Dolphin helps deliver a competitive advantage that drives cost savings, optimizes cash flows and fosters a lower total cost of ownership. Leveraging SAP technology, Dolphin's data lifecycle and business process management solutions and add-on applications with SAP-certified integration have built-in flexibility, and are designed to be tailored to each customer's specific business processes and IT environments.
The company was founded in 1995 and has offices in San Jose, CA, Philadelphia, PA and Toronto, Canada. Dolphin's smart, adaptable and proven solutions are implemented by hundreds of companies across North America and around the world. Among Dolphin customers are more than one-third of Fortune 100™ companies that are also running SAP solutions. To learn more, email us at contact(at)dolphin-corp(dot)com or visit dolphin-corp.com.