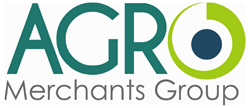 We now have the opportunity to deliver even more value-added services and meet the increasing demands of the marketplace.
Atlanta, GA, USA (PRWEB) October 08, 2015
AGRO Merchants Group has completed construction on an expansion project at Dean's Services located in Oakland, California. The investment will increase storage and throughput capacity to support the temperature-controlled food product and service needs of existing and new customers, and allow for additional value-added services.
Ron Dean, Founder and CEO of Dean's Services said "This expansion demonstrates our commitment to provide best-in-class services to our customers and support industry innovation. We now have the opportunity to deliver even more value-added services and meet the increasing demands of the marketplace." Dean's Services became part of AGRO Merchants Group in October 2014.
Chris Hughes, President of AGRO Merchants Group North America added, "This expansion has been planned since the acquisition of Dean's. In addition to handling overweight shipments up to 60,000 lbs., some of the key features of the expansion include 23 dock doors, additional USDA export inspection capability, 20 container plug-ins, transload and cross-docking space, local port drayage, and loading and unloading of sea containers."
Located in the Bay Area, just a few miles from the Port of Oakland, Dean's Services operates one of the largest refrigerated warehouses in Northern California for frozen, chilled and dry goods and is the largest 3rd party meat import location on the U.S. West Coast. The facility now offers an additional 3,800 pallet positions, including 3,000 pallets for 0° bulk freezer and 550 for a 28° cooler. The expansion project also includes a 250 pallet 34° dock cooler transload facility.
This is the fifth expansion project by AGRO Merchants since May 2014. Other expansion investments include Mullica Hill Cold Storage in New Jersey, Gestion Frio Algeciras (GFA) located inside the Port of Algeciras, Spain, Coldstore Urk B.V., in The Netherlands, and Icestar in Chile.
About AGRO Merchants Group
AGRO Merchants Group owns and operates 49 facilities in 8 countries across the U.S., Europe, and Latin America, with nearly 700,000 square meters of cold storage. The company is focused on providing innovative cold chain solutions on a global basis by partnering with the highest quality family businesses and creating new, reliable, and integrated trade networks to help its customers grow. AGRO invests in modern assets, industry-leading technologies, and value-added service offerings to ensure the highest quality supply chain management standards in the industry.
For additional information, please visit AGRO's website at http://www.agromerchants.com.
AGRO Merchants Group Press Contact:
U.S.:
Steve Denker
TopRight Partners
950 East Paces Ferry Road
Atlanta Plaza, Suite 2195
Atlanta, GA. 30326
sdenker(at)toprightpartners(dot)com
+1 404 631 6929 x103
Europe:
Bart van de Glind
Benedenboven
Parmentierstraat 9
3772 MS Barneveld
Netherlands
bart(at)benedenboven(dot)nl
+31 (0) 342 411 311
Latin America:
Fabiana Macedo
Punto Comunicações Multimeios
478, Ministro Godói Street
Room 11
São Paulo, Brazil 05015-000
fabiana(dot)macedo(at)puntocomm(dot)com(dot)br
+011 55-11-3868-3252