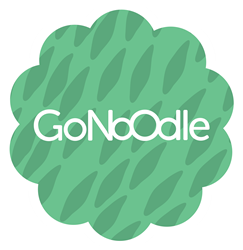 In the last 30 days alone more than 5,800 Fort Worth teachers have used GoNoodle in their classrooms generating already 6.5 million minutes of physical activity since students returned to school.
Fort Worth, Texas (PRWEB) October 08, 2015
Cook Children's Medical Center (Cook Children's) and GoNoodle are getting Fort Worth area children more active during the school day. An online suite of interactive physical activity breaks, GoNoodle helps teachers engage and motivate students with 3-5 minute moderate to vigorous exercises they can perform next to their desks. Research supports short bursts of movement throughout the day improve student overall health, behavior, focus and cognition.
Childhood obesity has become a pressing issue within the United States. According to the organization Healthier Kids Brighter Futures, "Childhood obesity has increased more than fourfold among those ages 6 to 11. More than 23 million children and teenagers in the United States ages 2 to 19 are obese or overweight, a statistic that health and medical experts consider an epidemic." Texas is no exception to the nationwide struggle – in fact, Texas is ranked tenth out of all states for obesity in children ages 10 to 17, according to data collected from The State of Obesity organization. As this past September represented Childhood Obesity Awareness month, helping children get active at school is more relevant and pressing than ever.
Fort Worth area elementary schools are making great strides to positively impact students' health and exercise, thanks to a sponsorship from Cook Children's that brings GoNoodle to 600+ Fort Worth area schools. All public, charter and private elementary schools in Denton, Hood, Johnson, Parker, Tarrant, and Wise counties currently have access to the program. By incorporating GoNoodle's physical activity breaks into learning activities, Fort Worth area elementary students are getting active and obtaining precious minutes of movement and exercise right in the classroom. In the last 30 days alone more than 5,800 Fort Worth teachers have used GoNoodle in their classrooms generating already 6.5 million minutes of physical activity since students returned to school for the 2015-16 year. In the 2014-15 school year students completed more than 35 million minutes of student physical activity – a figure anticipated to continue growing in the current school year. Local students are improving their overall health while developing faster cognitive processing, increasing their focus and improving their academic performance. This is supported by SEG Measurement's independent study, including participation from several FWISD schools, which found that students who played GoNoodle's Mega Math Marathon over the course of the 2014-15 school year showed a 50% greater improvement in math scores over students who did not play it.
"We know exercise is critical to developing kids' bodies and brains. Getting kids moving more has many positive health benefits, and it also improves student performance," said Larry Tubb, Senior Vice President of Cook Children's. "Based on feedback from area teachers and the millions of physical activity minutes that GoNoodle has already delivered to Fort Worth students, it just makes sense to continue our support of GoNoodle in the communities that Cook Children's serves."
In celebration of Fort Worth student achievement of 35 million minutes documented, GoNoodle and Cook Children's will be visiting the students at Richard J. Wilson Elementary, a stand out school with one of the highest participation rates in the region. Joining them will be GoNoodle Champ, Rad Chad (mascot) who will pay a special visit to Mrs. Hardwick's 5th grade class, leading students in a series of their favorite GoNoodle activities. Mrs. Hardwick has excelled in promoting the highest rate of in class physical activity with GoNoodle across the entire Fort Worth area.
"Regular physical activity is critically important to the healthy development of kids. And, we know healthy kids do better in school," said Scott McQuigg, CEO and co-founder of GoNoodle. "Together with Cook Children's, we have kids moving during school like never before."
Fort Worth area teachers currently have access to over 120 online physical activity breaks. To use GoNoodle, teachers need to have a computer with an Internet connection and a shared screen such as a projector or interactive white board. Fort Worth area teachers can access GoNoodle for free by signing up at http://www.gonoodle.com.
About GoNoodle
GoNoodle is an online resource for elementary teachers to improve student engagement and youth health through physical activity breaks. Helping to increase energy and focus while improving classroom behavior, GoNoodle's activities can be played on an interactive whiteboard, projector or computer screen. Since its launch in August 2013, over 6.7 million kids have played GoNoodle physical activity breaks. Teachers can sign up for free at gonoodle.com.
About Cook Children's:
Cook Children's Health Care System embraces an inspiring Promise – to improve the health of every child in our region through the prevention and treatment of illness, disease and injury. Based in Fort Worth, Texas, we're proud of our long and rich tradition of serving our community.
Our not-for-profit organization is comprised of eight companies, including our Medical Center, Physician Network, Home Health Company, Northeast Hospital, Pediatric Surgery Center, Health Plan, Health Services Inc., and Health Foundation. With more than 60 primary, specialty and urgent care locations throughout Texas, families can access our top-ranked specialty programs and network of services to meet the unique needs of their child.
For nearly 100 years we've worked to improve the health of children from across our primary service area of Denton, Hood, Johnson, Parker, Tarrant and Wise counties. We combine the art of caring with leading technology and extraordinary collaboration to provide exceptional care for every child. This has earned Cook Children's a strong, far-reaching reputation with patients traveling from around the country and the globe to receive life-saving pediatric care.
For further information, please contact:
For GoNoodle:
Lexington Public Relations | +1 615 649 4000
Suki Mulberg Altamirano, suki(at)lexingtonpr(dot)com
For Cook Children's:
Cook Children's Public Relations | 817-266-3728
Kim Griffith, kim.griffith(at)cookchildrens(dot)org